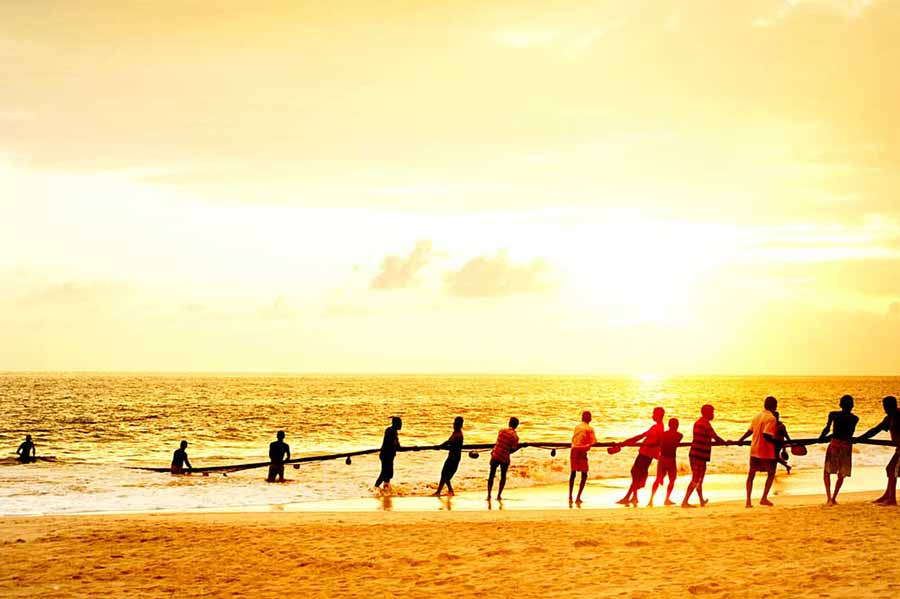 Building A Work Culture By Design
David Packard, one of the co-founders of Hewlett Packard and creator of the HP Way said,
"It has always been important to create an environment in which people have a chance to be their best, to realize their potential, and to be recognized for their achievements."
He and his business partner, Bill Hewlett, understood the vital importance of culture when they built a company with the intent to have a competitive advantage. They understood that if you are committed to attracting and keeping the best people, providing the best possible service to customers, getting a grip on results, and staying profitable – long term – then you better be committed to building an aligned culture.
The passion and promise in our work is to build cultures of trust that attract, inspire, and unleash greatness.
What we have learned about culture includes:
While goals give you direction, culture gives you the energy to get there.
You already have a culture, even though you may not be aware of it or able to clearly articulate it. Culture answers these questions: What is my experience of being here? What is our way of doing things? What do we value? You are going to have a culture anyway, so why not have a great one.
If you are committed to attract and retain the best talent, culture will be the most important investment of your time and resources. This is because your best people have a low tolerance for compliance and insist on engagement. The talent pool is not only shrinking, those within it are educated, connected, and grounded in the idea of personal choice.
They want to be appreciated, acknowledged and loved. They want opportunity. They want to work with people who are non-judgmental, willing to give them the benefit of the doubt, willing to listen and mentor, willing to trust and willing to stand for their success. A tall order but that's the new reality.
Culture is not what people say, but how they behave. It is shaped one person at a time, usually starting at the top. People are watching all the time and if it is perceived that there is more reward for delivering organizational results than there is for how those results are achieved, then people will either disengage or disembark.
You can either create your culture by default or design. If you are committed to create your culture by design, somebody has to make the decision about the kind of culture you are going build, and everybody needs to understand the process you are using to build it.
While it is always easier to build than it is to change one, changing a culture is always possible.
Ten Steps To Building An Aligned Culture
Leaders of a culture or subculture live at any level of an organization. They are what we call "culture makers." Culture makers are people within a culture who are committed to building a better environment around them, and thus are deciding to be leaders (with or without a title). These could be entrepreneurs, divisional leaders, department heads, non-profit or team leaders, committed employees at any level, or even parents. It is these culture makers that we focus on to build an aligned culture. So here, in abridged form, is our process for building an aligned culture.
Define your culture. Decide on the scope of the culture that you are committed to build – that lays within your sphere of influence. Is it your company, department, division, community association, team, family?
Define your leadership team. Identify your 5-6 key leaders – allies that you will depend on to build your culture. These will be people who have the positional power, capacity, and commitment to make it happen. Be sure you have a Chief Emotional Officer on your team: a person with the positional power as well as the passion (a monomaniac with a mission) to take accountability for the culture.
Get alignment at the top. Identify your core values that you, as a leadership team, are committed to living. Have an "offsite" leadership meeting to ensure that you are all committed to living the values, first with each other and then with your entire culture. If you are a "subculture" – a culture within a larger system, you will want to take the larger organizational cultural value statements and make them real for your culture.
Develop a team "code of conduct" with your leadership team. Once you have decided upon your core values, you will need to develop a process that outlines your promises to each other: how you will hold yourself and each other accountable for living these values. This is about turning values into specific expected behaviors.
Assess Alignment – And Connect to Reality. Decide on a process for assessing your current alignment between your "vision," your "claim," and your "reality" as an entire culture. In order to do this you will need to pay attention to the "visible" culture and the "real" culture – your current reality. You may need to take the time to get into the hallways, the coffee conversations, etc. to get to the grapevine and current reality.
"Roll out" your values with your entire culture. Once you are clear about the current alignment, meet with your entire team. With your leadership team at the front of the room, outline your vision for this culture, your core values, your assessment of the current reality and the degree of alignment you see between your vision, your claim, your reality, and your leadership code of conduct. Explain how you expect to be held accountable for living these values as positional leaders – your promised actions as a leadership team.
Have each of your leadership team members define – and build – their own leadership teams.  Meet with each member of your leadership team and help them define their own leadership teams and go through the same process with their respective teams. This will continue throughout the culture until, ideally, every person is eventually assigned to a "leadership team" or at least closely affiliated with a leadership team.
Engage your employees – at every level. Begin and sustain the process – and build trust – through the power of courageous conversations. Create conversations around your values. Turn conversations about values into mutually agreed upon actions and promises. Tell the story. Shine the light. Acknowledge when and where individuals lived one or more of your values. Repeat the message.
Define how you will convey to stakeholders outside the culture how you will live your values. How will you convey your values to your customers? What needs to be written in your marketing materials/website, etc.?
Get your values into every system. Bring values into your hiring processes, your performance management system and HR practices. Only promote leaders who are living the values. Make it tough to not live the values.
https://davidirvine.com/wp-content/uploads/2016/01/building_culture_by_design.jpg
599
900
Administration
https://davidirvine.com/wp-content/uploads/2021/06/davidirvinelogo_2021.png
Administration
2015-08-11 18:33:44
2016-01-25 18:44:19
Building A Work Culture By Design