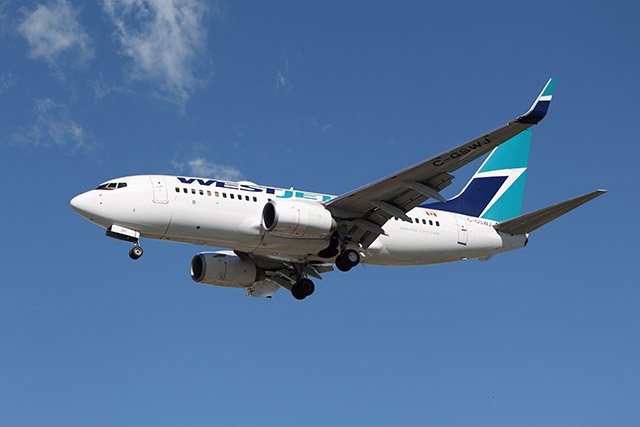 I've been observing and learning from some of the best companies in Canada these days. Some time ago, I had the opportunity to spend some time with Sean Durfy, former President and CEO of WestJet ("Durf," they call him around WestJet). WestJet, one of Canada's icon companies, has a vision that they will be one of the five most successful international airlines in the world. Based on what I've seen in their culture, I have no doubt that they will achieve this. They are well on their way. Here's just a few of the things that WestJet believes in and does to build – and sustain – the amazing culture they have:
"If you take care of your people,  your people will take care of your guests, and your guests will take care of your profits."  "It's not rocket science," says Durf. "You have to treat your employees the way you want your guests treated."
"The culture, as it changes and grows, will change. What won't change is our values."
"We don't focus too much on "employee satisfaction." Instead, we are committed to employee loyalty."
"To get loyal employees, you have to align the goals, aspirations and values of the company with the employees' goals, aspirations, and values. But you also have to align the goals, aspirations, and values of the employees with those of WestJet."
"Empowerment without accountability won't hold up."
WestJet spends more time in the hiring process than does Disney. You really do have to get the right people on the bus.
Everyone holds everyone accountable to live the values. For example, if Durf sees an employee acting disrespectfully in any way to a guest, rather than being disrespectful of the employee, here's how he'll handle it – respectfully and without punitive measures: "…why don't you take an hour away from your desk to get a break and figure out what happened so this doesn't happen again…"
While management holds their employees accountable for living the values of the culture, employees will also hold management accountable. For example, in between flights all employees on that flight are expected to stay after the guests leave to help clean the cabin for the next flight. Once Durf, while flying on a holiday with his family, did not stay after to help clean the flight. The next day he got a call at his cottage from the captain of the plane, expressing his concern that he didn't stay and contribute to the clean-up.
This down-to-earth Newfoundlander who runs this company gets it: to build a great, high-performance culture you have to be real, you have to be in touch with reality, and you have to know how to connect with people.
What are you doing in your culture to make it great? I'd love to hear from you.
https://davidirvine.com/wp-content/uploads/2016/01/corporate_culture_westjet.jpg
427
640
Administration
https://davidirvine.com/wp-content/uploads/2021/06/davidirvinelogo_2021.png
Administration
2014-07-29 10:44:14
2016-01-19 10:47:03
Corporate Culture