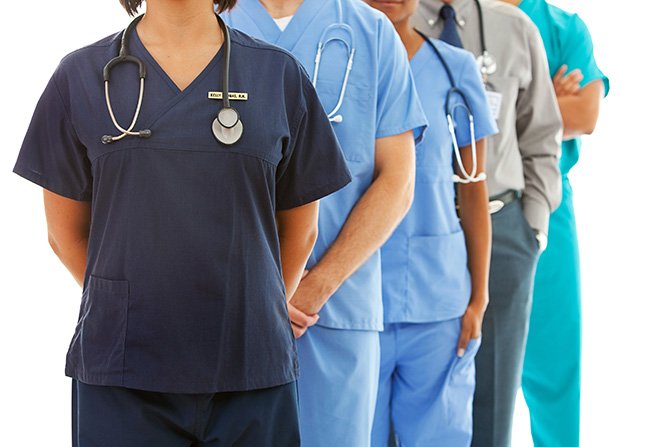 If you want to know what motivates employees, ask them.
When I was in Maine recently I was speaking to some hotel and hospice executives. We were discussing a recent interview I did for the National Post (the Article, entitled, Motivating Alberta's 'entitled,' Workers appeared in the Financial Post on Tuesday, March 19). We were discussing how to retain employees in a labor market where the unemployment rate is low. In Maine, as in many other states, there is a shortage of nurses. Many hospitals are so desperate for nurses, they are offering them a sign-up bonus, cutting them a cheque for upwards to $1,000 for simply signing up for a job. Unfortunately, the technique is backfiring as many nurses take the cheque and bolt to the next hospital.
We discussed the importance of applying Ken Blanchard's old and faithful model of turning the organization upside down. When you put the customer and the employee at the top of the organization and start working for them, you soon realize that all the intelligence, good ideas, talent, resourcefulness, and brain power for solving organizational problems are not found at the executive level. When requested, they are found  at the front-line, with those who are taking care of the customers. One hotel executive pays his best employees to periodically go off-site for a weekend to a think tank for better customer service. We explored asking employees, including new or even perspective hires, "What could we do to get you juiced about coming to work here – so that every day you jump out of bed eager to get to here?"
We recognize that for many employees and perspective hires the immediate answer will be, "more money." So let's start by talking about more money. Find the dollar amount they are asking for and play out the movie. If every employee started out being paid what they wanted, that would not serve the employee, because the business would soon be out of business and they wouldn't have a job. But what if you could work with the employee to reach the point of earning what they deserve and what they are asking for by creating enough value for the company and the stakeholders that the company serves. Then we can start talking about what really matters to people.
There will always be some employees who are driven only by money. I don't work with companies that pay to keep these kind of people. I also don't think we take the time to listen – really listen – and understand what matters to people so that we can form a win win partnership instead of parent/child power and entitlement relationship.
I came back from Maine inspired to have new conversations with my staff and with those good clients that I serve. We are all in need of new conversations in the workplace. While we obviously can't give our employees everything they want, extending some trust that they know something worthwhile goes a long way.
I'd love to hear your experience with asking employees what motivates them, listening carefully to their response, and negotiating for a win win partnership.
An a completely unrelated topic, I have been too busy to write about my experience in the North West Territories with a group of great community leaders. We had a two-day retreat at Blachford Lodge, 1/2 hour flight from Yellowknife. I wish every Canadian could experience the North. These were amazing authentic leaders who gave me a once-in-a-lifetime adventure. I am a better person for having spent two days with them.
https://davidirvine.com/wp-content/uploads/2016/01/motivate_employees.jpg
447
670
Administration
https://davidirvine.com/wp-content/uploads/2021/06/davidirvinelogo_2021.png
Administration
2014-06-03 12:57:48
2016-01-21 10:31:49
If you want to know what motivates employees, ask them.