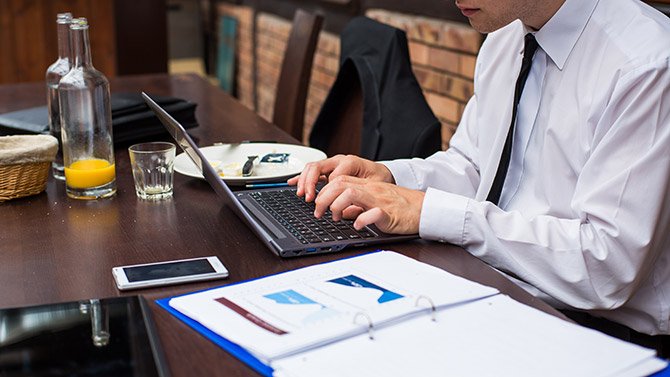 How Honest Can You Be With Your Boss?
My colleague and friend, Murray Hiebert, world renowned in the field of helping professionals become more powerful and useful in their organization (www.Powerful2Lead.com), recently shared some intriguing trivia: Most airline crashes in the last few decades have taken place while the senior pilot, the Captain, not the less experienced and lower-ranked First Officer, was flying the aircraft. Most crashes are a series of errors culminating with poor Captain-First Officer communication. Most of these crashes occurred in airlines where the "Power Distance Index"— the degree people of lesser status may challenge those of higher status— is greatest. Did you know Captains generally use commands, while First Officers predominantly use hints?
Murray cited Malcolm Gladwell, best-selling author of The Tipping Point and Blink, as to how many airline crashes have been caused by power differentials and cultural norms (from Outliers). "It's not that the pilot has to negotiate some critical maneuver and fails. The kinds of errors thatcause plane crashes are invariably errors of teamwork and communication. One pilot knows something important and somehow doesn't tell the other pilot. Airlines have worked hard at lowering the 'Power Distance Index' to encourage open, straightforward communication between air safety employees of unlike status. Typically, First Officers need to step up the strength of their requests, while Captains need to lower their barriers."
How hard is your organization working at lowering your own "Power Distance Index?" How hard are you, as an employee, working to strengthen your requests, and how hard are you, as a positional leader, working at lowering your barriers? Do you have a culture where, when you see ethics violated, you can speak up against it, even if it is your boss or a person with higher positional power than you?
Here are three ways to lower the "Power Distance Index" in your organization:
Practice speaking up in a respectful way.
Challenge the status quo. Ask good questions that push for positive change. As long as your motive is to build, to move the organization forward, then challenges are both necessary and useful.
Get used to being challenged.
I'm not talking about criticism. There's no place for blind criticism without a supporting solution. What I'm talking about is being open to learning. The best leaders are humble. They are confident because they learn not to take a challenge personally. It's about working for the greater good, not protecting people's egos.
Encourage a "speak out culture."
Former GE CEO Jack Welch lauded a "speak out culture"—an organizational atmosphere where all are encouraged to speak what is on their minds. Jim Collins recommended much the same in Good to Great where his research showed great organizations "Confront the brutal facts." I wonder how much of the tragedy in the Penn State football program would have been prevented had they established a "speak out culture." Jerry Sandusky's sickness would not have been allowed to spread if people would have spoken up. Penn State showed us that the "brutal facts" will come out eventually.
How honest can you be with your boss or with people who depend on you in  your organization and in your life? If you are a boss, how honest are people with you? Do you find your employees coming with the "brutal facts?" Speaking out respectfully is a muscle that is under-used in many organizational cultures. It needs strengthening. And strengthening requires patient, persistent practice.
What are you doing to encourage a "speak out culture" in your organization? It's also something to encourage in your family or any place where you spend your time.
https://davidirvine.com/wp-content/uploads/2016/01/how_honest_can_you_be_with_your_boss1.jpg
377
670
Administration
https://davidirvine.com/wp-content/uploads/2021/06/davidirvinelogo_2021.png
Administration
2014-01-14 11:36:57
2016-01-21 10:43:26
How Honest Can You Be With Your Boss?