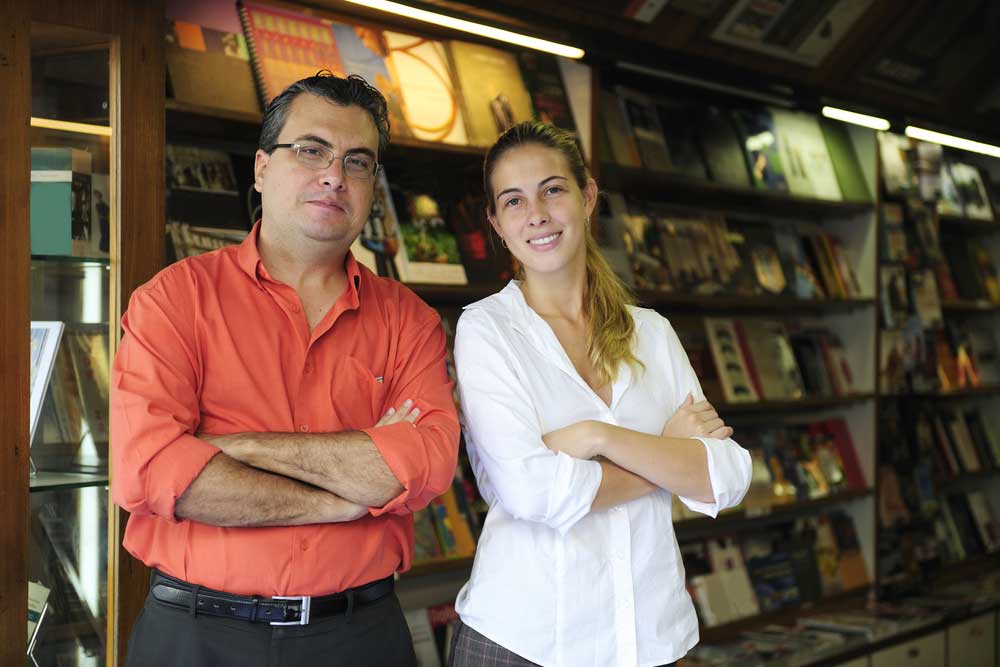 Succeeding At Succession: The Ultimate Test Of Organizational Success
Successful succession is the ultimate test of organizational success. At its core, succession is about culture and values. What you are ultimately building and sustaining into the next generation, is your culture. Don't leave succession planning to chance. If you are committed to sustaining your culture into the next generation and beyond, you have to be intentional about it.
Succession planning is not an event; it is a generational process, integrated deeply into your leadership culture. It is not transactional; it is transformational. To do it well, succession can take upwards of twenty years to come to fruition. It takes painstaking learning and patience.
Ten Steps To Successful Succession Planning
Appoint a Succession Planning Champion – A person who is ultimately accountable for the succession success of the organization:

A leader with a vision and passion for culture (a "monomaniac with a mission")
Someone who has earned respect and credibility throughout the organization
A person with the positional power to make the required decisions

Define your cultural vision and values. Clarify the vision and the kind of culture and leadership you are committed to build and sustain into the next generation. How do you currently hold people accountable for living the values?
Build a vision for future leaders. Based on your vision and core values, assess the kind of leaders you will need to take your organization to the next level in the coming generation – well before beginning a search.

What kind of leader do you want?
Where are the core areas that need immediate attention?
What are the key essential positions?
Note: As you assess your leadership needs, be sure to remain open to the kind of culture you are committed to create, rather than simply "settling" for what you currently have.

Honestly identify the strengths and gaps of your organization. Take the time to rethink what kind of organizational structure you will need in the future.
Have open and honest conversations at every level with every employee:

Every employee needs to have a say in their own aspirations and have organizational support to align their passions, unique talents, and goals with the needs of the organization (Authentic Alignment). Remember: horizontal growth can be just as valuable to an organization as vertical growth. The vital questions are: 1) Is it authentic to the employee and to the organization? and 2) Do your systems support this?
Every employee should have an understanding of how they are perceived by the organization – so there are no surprises in the succession process.
Every employee needs to know what the organization expects from them, as well as what they can expect in return.
Every employee needs to take accountability for their own Authentic Alignment (ensuring that the expectations and needs of the organization are met and are aligned with their authentic self).

Provide a fair and realistic assessment. Using your cultural values and the corresponding behavioral definitions, measure and assess people's fit for potential successful leadership.
Build your talent pool. Make your intentions clear with your positional leaders. To avoid destructive personality conflicts and "replacement planning" mentality, use an Acceleration Pool System that develops candidates for leadership positions, rather than targeting one or two hand-picked individual for each leadership role. "Pool" members are offered opportunities for learning, visibility, and accelerated individual development. Candidates are supported to find a mentor, and are offered coaching and training. After a careful assessment of the candidate's strengths and weaknesses, you develop a tailor-made plan for their capability development together.

You may find it valuable to categorize the potential leaders as: i) Ready immediately; ii) 1-3 years away; and iii) 3-5 years away.
Those doing the assessing will need a clear, justifiable rationale for why these individuals were chosen for the talent pool (based on organizational values), and be prepared to openly share their reasons for choosing them.
Obviously, the potential leaders must have a choice about whether they accept being included in the talent pool.
You need to be very explicit right from the beginning, that being chosen for the talent pool does not guarantee promotion to a new leadership position in the succession, but only a commitment to an accelerated leadership development track.

Make selections for various senior positions from the talent pool as needed.
Current leaders must develop a plan for letting go. This is about making room for new growth to emerge. Just as potential leaders must plan their development to be ready to meet the challenges of a new leadership position, the current leaders must plan:

What they are willing to give up/let go of.
How they will let go.
How to make room for new leadership to emerge. Often coaching and mentoring can be useful to support leaders with the letting go, a "making room" process.

Monitor your progress.
https://davidirvine.com/wp-content/uploads/2016/01/succession_organizational_success.jpg
667
1000
Administration
https://davidirvine.com/wp-content/uploads/2021/06/davidirvinelogo_2021.png
Administration
2015-08-06 18:22:03
2016-01-25 18:28:22
Succeeding At Succession: The Ultimate Test Of Organizational Success