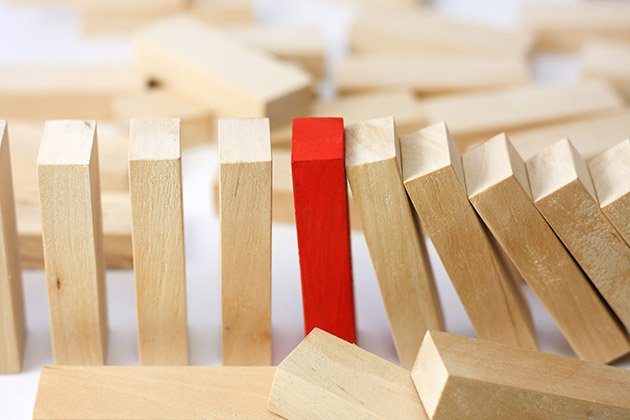 Is It Time To Change Your Change Management Plan?
he problem with most change management plans in organizations is that they are doing just that: they are managing the change, not leading people through the change. To illustrate the limitations of most change management plans, think about the last time you relocated with a new job. What was your change management plan? Your plan may have been: 1) Call a realtor, find a new place to live; 2) Sell your house; 3) Purchase a new house or finalize a new rental agreement; 4) Schedule your movers; 5) Schedule cleaners for after the move.
Your unique plan could be quite different, but if your list looks anything like this one, there is one key point missing: leadership. Creating and implementing a plan like this is all about management: Defining, prioritizing, and executing. Leadership, on the other hand, is very different. Authentic leadership is about connecting with people: supporting and guiding them through the change. Change occurs outside of a person and requires management, while transition occurs inside of a person and requires leadership. Transitions are the reorientation that people go through as they come to terms with change. Organizations make a huge error when the two are confused or if they neglect attending to the leadership.
Leading people through the transition gets to the impact of the change on people and relationships. For example, what are you letting go of in the move? What's going on inside you as you make this transition? How are you handling resistance, which always accompanies change to some degree? How is the change affecting your relationships?
"It's not so much that we're afraid of change and uncertainty or so in love with the old ways," wrote the late Marilyn Ferguson, American author and philosopher, "but it's that place in between that we fear… It's like being in between trapezes. It's Linus when his blanket is in the dryer. There's nothing to hold on to."
We've all heard that when "one door closes, another one opens." What they don't tell you is that it's hell in the corridor. Here are a few pointers to get you through the corridor. In leading change, you have an accountability as a leader to ensure that every change management plan incorporates the following:
Give people a clear rationale for the change.
Why are we changing? How will we be better off because of the change?  While change is necessary, not all change is good. If you have no solid reason for changing, you have no business initiating change.
Give people a vision.
Asking people to step into the corridor of uncertainty is a part of leading people through the transition to a new reality. If you are always certain, you aren't changing. Uncertainty is an essential ingredient to growth. But in responsible leadership, uncertainty should not be about where you are headed. Change always starts with an inspiring vision of the future.
Give people dignity and respect.
In order to build a strong and civil high performance culture, every right must be accompanied by a subsequent responsibility. You have a right to make changes, as leaders. You have an accompanying responsibility to inititiate change in a respectful, honest way. For example, if you are going to move, don't dump the move onto people. Give people the dignity and respect they deserve to understand and come to terms with the change.
Give people compassion.
It takes time to adjust to change. People usually bitch before they build. Get out of your office. Be connected. Listen to people's concerns. Allow people to grieve. Give them time to let go. While the corridor of change may not be a time of productivity, it's a great time to build community. Leadership through transitions is about caring for people, not manipulating them. While you may be able to control things, you can't control people.
Give people information.
Tell people what you know. Tell them what you don't know. Be honest. Be transparent. Be real.
Give people boundaries.
People need some structure to get through the corridor of change. They need to know that there are both accountable and unaccountable ways to handle emotions. It's okay to grieve, to vent, to express resistance in constructive, contained places and respectful ways. It's not okay to complain incessently, tear down others, and undermine the change initiatives. There's a difference between constructive venting and destructive bitching.
Give people a decision point.
Similar to boundaries, people need to know when it it's time to move on. They need to know that while venting, grieving, and expressing concerns are all valid emotional responses to change, eventually you have to build a bridge and get over it. Eventually you have to get through the corridor to the other side. And if you stay in the corridor too long, you'll start to rot. If you seeing indicators of low morale, resentment, cynicism, resignation, bitterness, or indifference, it means you've been in the corridor too long.
Give people a compass.
If you've ever been lost in the wilderness you know that road maps don't always work. What you need when you are lost is a compass, a set of values and guiding principles that remain constant and reliable during uncertainty and upheaval. A compass with a clear calibration pointing toward your destination will keep you on track in the transition.
Give people your trust.
Change creates all kinds of opportunities. The most important of these is the opportunity to extend trust: trust that people will come to terms with change in their own way and in their own time. Trust that with a clear vision you will get there together. While you care about people, you don't have to carry people.
Give people your courage.
With every change you develop new resources. After all, this is one of the primary the purposes of the human experience: to grow and learn. Courage will naturally emerge when you have the courage to face and come to grips with change in your own life. Change is the courage to step off the cliff and grow wings on the way down.
Are some of these strategies for leadership in transitions missing in your change management plan? What can you do to improve on your current approach to change management? How can you bring a more human quality to your change management approach? Is it time to change your change management plan?
https://davidirvine.com/wp-content/uploads/2016/01/change_management_plan1.jpg
420
630
Administration
https://davidirvine.com/wp-content/uploads/2021/06/davidirvinelogo_2021.png
Administration
2013-12-27 10:46:29
2016-01-21 10:45:06
Is It Time To Change Your Change Management Plan?