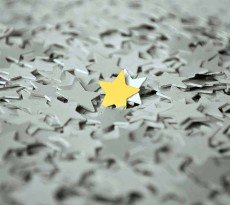 What's The Difference Between Servant Leadership vs. Pleasing Leadership?
I see many leaders trying too hard to make their direct reports happy under the auspices of "servant leadership." Entitlement is bred in this kind of culture, thinking that we are obligated to give our employees everything they ask for. It's like parenting, trying to do too much for our children, trying taking away all their stress. This doesn't lead to responsible kids and it doesn't lead to accountable employees. And it creates burned out leaders.
The servant leader's job is to identify and do all you can to meet the needs of their staff to ensure their success. This is servant leadership. Pleasing leadership attempts to meet all the wants of their people. Pleasing leaders become their employee's slaves  -by allowing their employees/kids to do whatever they want. We all need an environment where standards are set and people are held accountable. We may not want this, but we need it. We don't do anybody favors by running undisciplined homes or departments. Don't settle for mediocrity. People need to be pushed to be all they can be. Again, this may not be what we want, but it's what we need.
Another example: If you pay people what they want, you'll be out of business and won't be able to give them what they need: stable, long-term employment.
When politicians make their policy decisions based on the most recent Gallup poll, they are giving people what they want, but probably not what they need.
How do you distinguish between wants and needs?
A want is a wish without regard to long-term consequences.
A need is a legitimate requirement for one's survival or success.You have to know people (starting with yourself) very well to understand the difference.
Start by making a list of the needs of the people who depend on you. Make a list of what you need.
Thanks to Jim Hunter for your inspiration behind this blog. He wrote a good book called The Servant.
What's your experience with the difference between serving and pleasing?
https://davidirvine.com/wp-content/uploads/2016/01/servant_leadership_pleasing_leadership-e1439981957377.jpg
205
230
Administration
https://davidirvine.com/wp-content/uploads/2021/06/davidirvinelogo_2021.png
Administration
2014-08-29 11:00:11
2016-01-19 11:03:17
What's The Difference Between Servant Leadership vs. Pleasing Leadership?