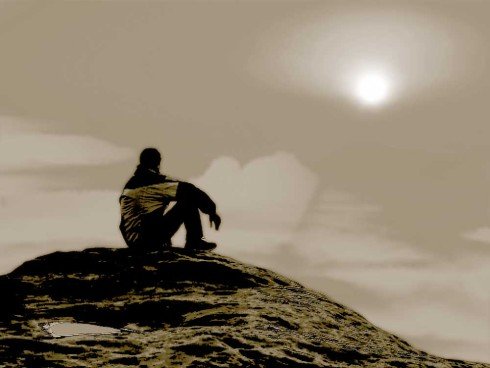 FIVE WAYS TO STAY ALIVE AS A LEADER
Leadership is not only hard work; leadership can be dangerous. Abraham Lincoln, Mahatma Gandhi, John F Kennedy and Martin Luther King, Jr. are prime examples. Political leaders, however, are not the only leaders that get assassinated. When you courageously take a stand for something or when you dedicate yourself to making a difference, you become a lightening rod that attracts both positive and negative power by your mere presence. While a uniform or a title does not make you a leader, those in uniforms today are targets, as are leaders who are making a difference. I've learned from my work with the RCMP and other police agencies that in policing, officers use the words service, dedication and commitment to describe what they do on a daily basis to keep us safe. These words also describe a leader. And when we make a decision to lead, there is a risk involved. That risk cost the lives of Cpl. Nathan Cirillo who was shot while guarding the tomb of the unknown soldier in Ottawa and RCMP Constable David Wynn, who was senselessly gunned down in a St. Albert, Alberta casino while serving and protecting the citizens of his community.
People who make the decision to lead frequently bear scars from the efforts to bring about change. Leaders are always perceived as failing somebody. Often they are misunderstood. At times they must be willing to bear violent opposition. Many times they are despised. Just ask the parents of a rebellious teenager, or a senior executive committed to changing a culture, or a front-line leader who is loyal to a principle that goes against the grain of how things have always been done in an organization.
While leading can be dangerous, every leader must have a strategy for staying alive, for sustaining their energy, and for continued self-renewal. Following the slaying of Const. David Wynn, RCMP members were reminded to take care of themselves, to be especially mindful of their actions, and extra supportive of their colleagues. What is the directive you have given yourself for staying alive? What are your disciplined actions for ensuring your strength as a leader, so that leading comes from overflow, not emptiness?
Here are five fundamental strategies and sources of strength for staying alive:
Sanctuaries: Leadership is both active and reflective. A sanctuary is where you find refuge from the demands of the world. It can be a physical place, a special person, or a space you create in your mind. All of these sanctuaries enable you to renew and listen to your inner wisdom and strength. Regardless of how you define or experience sanctuary, we all need a place where we can find peace.
Faith: Faith is an important source of strength to myself and to many leaders I respect. We all need to find strength beyond ourselves to help us lead, maintain perspective, find inner wellbeing beyond the approval and disapproval of the world, and help carry the load of life.
Sabbaths: The tradition of sabbath began centuries ago to create an oasis of sacred time within a life of labor. In the midst of relentless demands, sabbath is a 'boundaried time' (whether 24 hours or 10 minutes) away from the tyranny of the urgency of others to spend in renewal, restoration, rest, and recovery. I find it valuable to take at least one full day every week to shut off my computer and email, spend time in nature and with people I care about, and simply to rest.
Confidants: Confidants are those with whom you share your deepest self. They hold you while you are holding everyone else. They put you back together at the end of the day. Confidants can be friends, spouses, lovers, coaches, or close colleagues. Confidents give perspective, stand beside you, and help hold you accountable. A confidant is not afraid to tell you the truth, will not allow you to stay a victim, and will challenge you to be all you can be. Leadership is a lonely journey, but it can't be done alone.
Inspiration: The true measure of a person comes when tragedy strikes and extraordinary things need to be done. Mr. Rogers used to say that in times of tragedy, look for the helpers, those who move in to support and help clean up the mess. Watch who the helpers are and what the helpers do, and hope will be born.
We all need a source of inspiration in order to inspire those we serve. Hope inspires me. Service, dedication, caring and commitment inspire me. Good conversations inspire me. Stories inspire me. Artists, poets, and musicians all inspire me. What inspires you? Who or what uplifts you? Stay plugged in to the source that supports and sustains you – so you can inspire others.
https://davidirvine.com/wp-content/uploads/2016/01/the_invisible_leader-e1439981724256.jpg
368
490
Administration
https://davidirvine.com/wp-content/uploads/2021/06/davidirvinelogo_2021.png
Administration
2016-04-14 09:32:02
2016-04-14 09:32:02
FIVE WAYS TO STAY ALIVE AS A LEADER