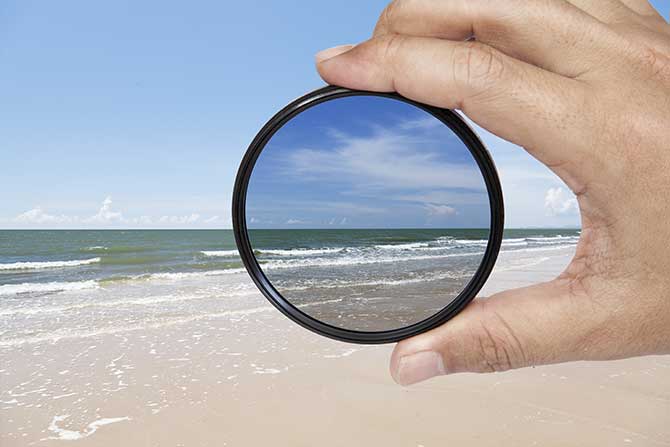 How is the Clarity of Your Conviction?
"Then I asked: Does a firm persuasion that a thing is so, make it so. He replied: All poets believe that it does, and in ages of imagination this firm persuasion removed mountains; but many are not capable of a firm persuasion of anything." William Blake, The Marriage of Heaven and Hell
To achieve a goal, a leader need a clear purpose and firm conviction. In the Sanskrit language there is a word for a firm mind: vyavasayam., which means agriculture. To reap a harvest, a cultivator needs a firm mind with one conviction that "by doing such and such, you will harvest this much." With such conviction one does everything towards fulfillment. You don't haphazardly throw seeds on unprepared soil or sow the seeds and say, "I don't have time to care for it." A good cultivator doesn't change when the going gets tough. He continuously uses his effort until his goal is reached. That is what is meant by a firm mind.
People with a fleeting type of mind don't stick to one thing. They may choose something, but become scattered. When things get difficult or uncomfortable, those with an infirm mind will lose concentration and be distracted by the allure of an easier, softer, or cheaper way. They'll keep switching to something else. It's like digging many shallow wells. They never find water and are always thirsty.
The achievement of a worthy goal will require you to ride out the storms with dedicated, focused effort, knowing you won't get the fruit over night. It won't be easy. And it won't happen without the clarity and conviction of a firm mind.
Imagine a fisherman who is determined to catch a fish. He is in a small boat in the middle of the lake. It's raining, chilly, and windy and his boat is being blown about. He casts his line and keeps his eyes only on that. Nothing disturbs him. He could be sitting comfortably at home in an easy chair, but knows he won't catch a fish that way. Even for the simplest thing one needs great concentration.
With the clarity and conviction of a firm mind you can stay focused on your goal. It won't matter if you experience some physical or psychological suffering or if people tell you that you are wasting your time. You won't be distracted by discomfort or temptation. Nothing will move you from your purpose.
When you hear, "Leave that, and come watch television," and you say, "No, I'm catching a fish and I won't budge an inch until I do." Then you are a true fisherman, not just someone who fishes as a hobby.
How is the clarity of your conviction? What have you achieved lately that's come through having a firm mind?
https://davidirvine.com/wp-content/uploads/2016/01/clarity_of_conviction.jpg
447
670
Administration
https://davidirvine.com/wp-content/uploads/2021/06/davidirvinelogo_2021.png
Administration
2014-05-02 12:32:41
2016-01-21 10:34:09
How is the Clarity of Your Conviction?