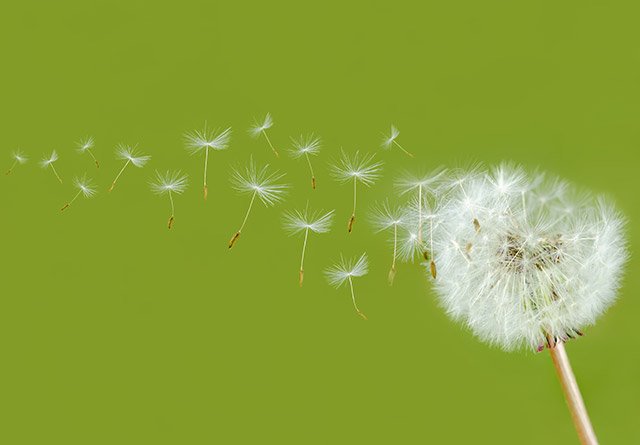 Laissez faire Leadership or Lazy Fare Abdication: It Takes Courage To Let Go
Not long ago I was hired by a CEO to help assess and develop the leadership capacity of one of his managers. I started by interviewing the manager and each member of his leadership team. There was a consistent theme in the interviews. "He's practicing laissez faire leadership," I was told, with frustration, by his team. In actuality, it wasn't "laissez faire" leadership at all. It was "lazy fare abdication." Rather than leading at all, he was abandoning his leadership responsibilities. Ignoring people and leaving them without direction, clarity, or accountability left him with a team of frustrated, disgruntled subordinates.
When I asked this manager about his approach, he explained that he was a laissez faire leader, that he believed that people work much better when they are "left alone," and that he was developing a "self-directed," leaderless team.
This manager had the wrong understanding of what it means to a laissez faire leader. Laissez faire doesn't mean "lazy fare." It's not about passive abandonment of your responsibilities, which is what his approach ended up being. It's not about abdication. Laissez faire leadership is actually very strategic, focused, and deliberate. It takes maturity, clarity, and precision to lead with a laissez faire approach.
Laissez faire comes from the French, "leave it be", or "let go." Laissez faire from a leader's perspective is a non-authoritarian style of leadership that achieves control through more subtle means. It is an approach to leadership that assumes that people excel when they are left alone to respond to their responsibilities and obligations in their own ways.
Below are three essential qualities needed to be an effective laissez faire leader:
Connection
You have to be connected to your team and your employees so you know how much they need the presence and availability of their leader. You have to know if a group is mature enough to function without the boss being around. If you back off too soon, as this manager did, you will breed resentment and frustration on your team. If you try to make a team "self-directed" when they don't have the maturity and good will required, you end up with an assassinated leader who attempts to step into the role without the organizational support.
Maturity
Related to strategy #1, you can't operate with a laissez faire leadership approach when you are parenting two-year olds. While extending trust to others by backing away and letting go can be an important tool for developing the maturity to function more independently, you have to know your staff enough to know when to back off and when to be more directive.
Courage and Clarity
"Letting go" in not passive. Letting go means being actively engaged with your staff and stepping away intentionally, knowing that backing off and extending trust will help them grow. To have the courage to do this, you need to have a solid accountability process in place, so everyone understands their roles and responsibilities, both from themselves and from every member of the team. You can't be lazy if you want to be a laissez faire leader. It takes active involvement, awareness, and intentional, clear action.
What is your experience with laissez faire leadership? What works? What doesn't work? I'd love to hear from you in the comments below.
https://davidirvine.com/wp-content/uploads/2016/01/laissez_faire_leadership2.jpg
445
640
Administration
https://davidirvine.com/wp-content/uploads/2021/06/davidirvinelogo_2021.png
Administration
2014-01-03 10:53:15
2016-01-21 10:44:39
Laissez faire Leadership or Lazy Fare Abdication: It Takes Courage To Let Go