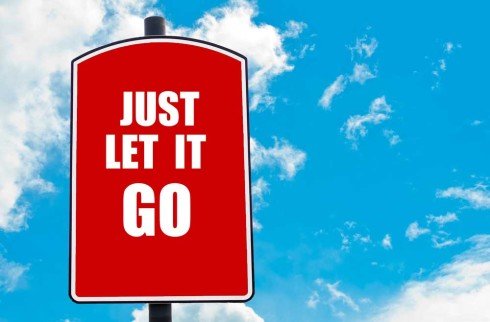 Letting Go: Development Of Strong Character
This past two days our sixteen-year-old daughter, Chandra, participated in her high school zone soccer tournament. The core of this team has been playing together for many years and demonstrated excellence and mastery, both in soccer and team skills. They won all four of their games over the weekend and outscored their opponents 25-2.Five minutes before the medal ceremony, where these talented young ladies were to receive their gold medal, we were informed that the host school pointed out a technicality in the fine print of the policy of the governing body over these games. Our school, unlike most who were participating in these games, is a grade nine to twelve school.
While the school had participated in this tournament for several years without incident, it was brought to our attention that the policy indicates that grade nine girls are not allowed in this tournament, and therefore our team would be disqualified. We all sat stunned and shocked, devastated, as three other teams were awarded the medals and the banner, while our girls watched angrily, quietly, and gracefully from the sidelines.
While too devastated and angry to process the experience on the ride home, I hope to discuss the experience sometime over the coming days with Chandra. There are lessons to be learned from every experience -even negative ones. Many of them contribute to building strong character. Here are three that come to mind from this one:
Injustice is a part of life. It's a very difficult pill to swallow,  but it seems to come with the experience of being human. All devastating and painful experiences present a learning opportunity. As you come to accept injustice, unhappiness, and difficulties as a part of life, life isn't quite so difficult.
How you deal with injustice and frustration is a test of your character. The real winners – on the field and in life – are those who take the higher road of character and class. True excellence and distinction are qualities that the world doesn't always understand or reward. Unselfish teamwork, respect, pride, years of hard work and skill development, and learning to maintain grace and integrity under pressure, can never be taken from the hearts and souls of these girls. This is the ultimate goal of sport and life. My mother used to say that maturity is the ability to bear an injustice without wanting to get even. It's about character.
It's important to maintain perspective. The girls were devastated. No question. There were tears and hearts broken. There was anger and there was bitterness. There was also the pain that comes at the end of every season, knowing that a champion team can never be constructed again in exactly the same way. These young ladies needed our support and the support of each other over the next few days in order to let go of the resentment and the loss.
But in the light of time's perspective, the deceptive prominence of these emotions will fade as perspective and wisdom emerge. The girls will continue to play. No one lost their life this weekend. "Devastation" is relative. While seemingly significant now, the emotions will pass. The life-long friendships and the lasting memories and lessons are what matter.
https://davidirvine.com/wp-content/uploads/2015/12/letting_go_strong_character_development-e1440610671756.jpg
322
490
Administration
https://davidirvine.com/wp-content/uploads/2021/06/davidirvinelogo_2021.png
Administration
2015-08-24 17:51:36
2016-01-21 10:26:05
Letting Go: Development Of Strong Character