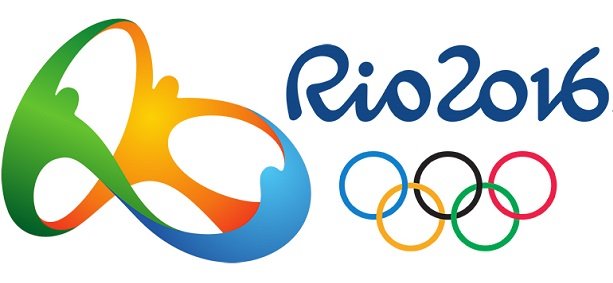 Three Paths to Inspiring Leadership: Lessons From Olympians
"In everybody's life, at some time, our inner fire goes out. It is then burst into flame by an encounter with another human being. We should all be thankful for those people who rekindle the inner spirit."   –Albert Schweitzer, Philosopher and Physician
After winning a gold medal in the 10,000 meters in Rio, the Somali-born British runner Mo Farah was asked how he was able to muster the strength to pick up himself up and get back to his rhythm after being accidentally tripped on lap ten of the twenty-five lap race. "I just had to believe in myself and get through it… I promised my daughter Rhianna I was going to get her a medal and I was thinking, 'I can't let her down'. That's all I was thinking about – her."
Mo dedicated his two gold medals in London 2012 to his then baby twinsAisha and Amani. After his 2016 victory he said, "I've won an Olympic gold for three of my children – now I'd like to win the 5,000m gold for my little boy."
What I love most about the Olympics are the inspiring stories – in both victory and in defeat. The parents, the coaches, the communities that raised these athletes – there's a story behind every one of them. And then there is the inspiration in the athletes themselves. Rosie MacLennan, Penny Oleksiak and her teammates, the Rugby and soccer players, the track athletes – all have inspired an entire generation of young women in Canada.
Great leaders, like great athletes, inspire those around them. The word inspire is derived from the Latin root spirare, meaning to "breathe life into." The need to inspire has never been greater than it is today, when many people feel afraid, cynical and stressed. Awakening the passion of others by speaking to the inner lives and deeper needs of those we serve is the work of leaders at every level and in every walk of life.
As I allow myself to be inspired by the Olympic games, my hope is that every one of us will allow ourselves to be inspired by the people around us – to enable us to inspire those we serve. Here are three pathways that inspire:
Pay Attention. The great philosopher Yogi Berra once said, "You can observe a lot by watching." You can be inspired everyday if you s-l-o-w d-o-w-n, pay attention to what's going on around you, and watch for inspired action. It isn't just during the Olympics that you will hear inspiring stories. Every life has a meaningful story behind it when you care enough to take the time to pay attention. Last week I was working with a group of leaders at Emera Energy, an authentic maritime company with a down-to-earth, humble approach to business and was inspired by many of their leaders, especially the passionate young people who demonstrated commitment, ownership, and an accountable attitude. I was also inspired by how many of these leaders – mostly engineers – had mastered the simple skill of listening carefully to people. When I work with a great organization I come home inspired. What you focus on is what grows. If you focus on what's wrong with your workplace or your life, you will soon find yourself with lots of reasons to be unhappy. But if you care enough to pay attention and focus on the goodness around you, you will find a reason to be inspired.
Choose Gratitude. I have been reflecting lately on the many people who have inspired me. I remember how George Nelson, a long-time friend of my parents and former boxer, would get up every morning and spend the first thirty minutes of his day skipping on our front porch when he and his wife Audrey visited. I always admired George, and he inspired me to get up early and start the day with some exercise. Years ago, the great motivational speaker, Zig Ziglar, inspired me to create a "Wall of Influence" – photos of the twenty-five most influential people in my life. My wall of influence has evolved over the years and as I reflect on these people, I am filled with gratitude for everyone who has helped make me who I am today through their love, their character and their example.
Care. It is inspiring to be around people who care, who choose service over self-interest, who have a sense of purpose beyond themselves, and who are passionate about making a difference in the world. People who care enough to keep their promises, to go the extra mile, and to be concerned and committed to serve the people around them make workplaces worthwhile, schools vital, relationships meaningful, and lives valuable. Caring makes all the difference. Caring is everything.
To be inspiring, you must be inspired. How do you get inspired? What inspires you? How do you inspire people around you?
https://davidirvine.com/wp-content/uploads/2016/08/Olympics-2016.jpg
283
613
Administration
https://davidirvine.com/wp-content/uploads/2021/06/davidirvinelogo_2021.png
Administration
2016-08-18 17:19:25
2016-08-18 17:19:25
Three Paths to Inspiring Leadership: Lessons From Olympians