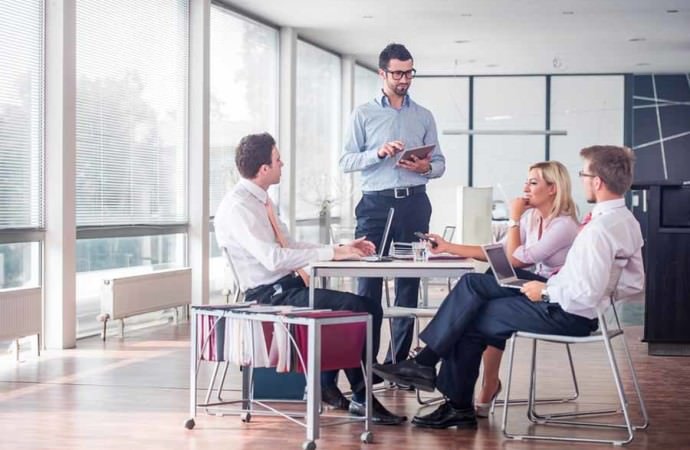 Employee Engagement Surveys – Not The Whole Story
I'm not against employee engagement surveys. I'm just not in favor or our over-reliance on them for an accurate picture of an organizational culture. Reading employee engagement surveys is like reading a newspaper or watching the news. It's interesting, there's an element of truth in them, but it's not the whole picture. It's more of a photograph, a small spectrum of what's actually happening. Surveys turn your organization into a noun, while conversations make culture a verb, a living breathing entity. Surveys give you a sense of what's going on, but you always have to go further if you want an accurate picture. Here are some suggestions for using surveys more effectively and appropriately:
Don't use surveys to abdicate leadership. While thorough surveys provide excellent data and get you started with a snapshot of your culture, don't rely on surveys alone to do the job. You also have to get out of your office, wander around, and be in touch with people. Ask them how they're doing and what they need. Then listen to what they say. If you use the excuse that "people aren't honest with you when you do that," that's a good indication you haven't been out of your office enough to build trust. To be committed to culture, leaders need to be out of their office about half of the time or they just aren't leading.
Shorten your surveys. People are getting surveyed out. I've seen employees answer low because they are angry about having to do so many surveys! Dr. Theresa M. Welbourne (www.eepulse.com) is designing employee engagement and 360 Feedback surveys that take three minutes to complete. Dr. Welborne believes that you can get pretty much all the information you need in about three minutes. She might just be on to something.
You don't have to survey everyone to get an accurate picture. Television ratings are not determined by calling every single person watching TV. Pick a good cross section of people to survey and give the rest a break. Switch it up so you aren't surveying the same people every time.
Don't mistake climate for culture. Climate is how people feel about the organization and their work (what you get from an employee engagement survey). Culture is what causes them to feel that way. Employee engagement surveys may tell you what the climate is, but they don't necessarily get to the culture. Every culture has both the "visible" culture and the "real" culture. The real culture is what people talk about when the boss isn't there. If you want to find out about the real culture, don't send surveys to your employees. Send surveys to your employees' spouses or best friends. Culture is measured by what people talk about when they get home from work. Ideally, we want to build a level of trust so people would have the same conversation whether the boss is there on not. You can only get the real culture by getting into the cafeteria and the hallways and listening to what's going on, and more importantly, why it's going on.
Never ask a question about something you don't know how to fix and you aren't prepared to fix. Every survey question implies a promise that you are going to take action based on the answers you get. And if you break that promise, things will get ugly. I like Mark Murphy's (Leadership IQ) experiment as an example of how this works. Tonight at home, make some popcorn. Then ask your spouse if they want some and when they say "yes" just ignore them. Now multiply that by a few thousand and you'll see what we're talking about. Don't use surveys to abdicate leadership accountabilities. You must live your values, and have a way to ensure that this happens at every level of your organization. Your actions as leaders define your culture more than your value statements do. Actions really do speak louder than words. The goal is to align your actions and your value statements. The more you connect with people and really listen to what they say in a variety of ways, the greater your chances of bringing your claim and your reality into alignment.
Remember that culture is a shared responsibility. Culture isn't something that you do for or to people. Culture is something you create together. We institutionally deny the fact that each of us – through our perceptions and our choices – is actually creating the culture that we so enjoy complaining about. Deciding that I have co-created the world around me – and therefore I am the one to step into healing it – is the ultimate act of accountability. Check out my website www.irvinestone.ca/assessments for an instrument that assesses both the manager's and the employee's responsibility for creating a workplace worth working in – using and adapting the Gallup Q12 Employee Engagement Survey.
https://davidirvine.com/wp-content/uploads/2016/01/humanizing_our_workplace-690x450.jpg
450
690
Administration
https://davidirvine.com/wp-content/uploads/2021/06/davidirvinelogo_2021.png
Administration
2016-03-08 09:11:44
2016-03-08 11:17:58
Employee Engagement Surveys – Not The Whole Story