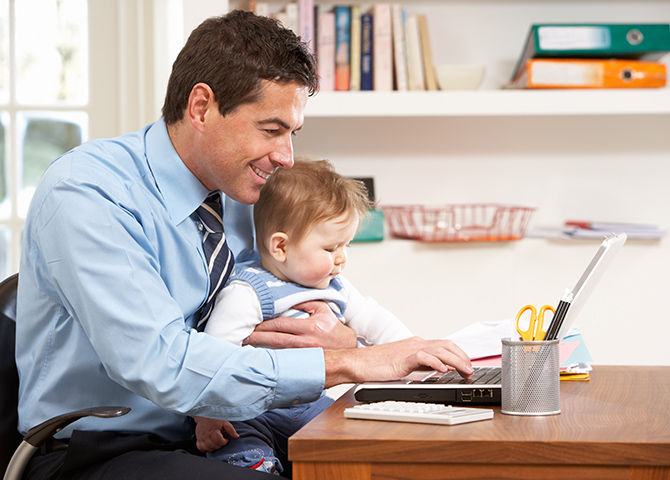 How Do You Know If You Are A Good Enough Leader?
Recently I had tea with good friends who are parents of a beautiful and energetic eighteen-month-old boy. They are at a challenging stage, trying to build a business together, parent a toddler, keep their relationship strong, and get it all "right." It brought me back to my early years of parenting.
At one point in the conversation I was asked, "How would you know if you are a 'good enough' parent?"
After parenting for more than thirty-two years, I've become less sure about more things, and more sure about less things. One of those things that I am more sure about is that the effect that parents have on children is not as great as what we are lead to believe. No doubt, parents do impact their children. But children also impact their parents. Children come into the world with their own temperament and spirit and destiny. Parenting is as much about teaching parents as it is about teaching our children. Our children are on their own journey. As Kahlil Gibran said, "…we may house their bodies, but we do not house their souls… Our children come through us but they belong not to us." I love how parenting has helped me in so many ways: to develop the capacity to continually see things another way, to be more patient and compassionate, to be more courageous and clear about what I expect, to name a few.
The best test of whether you are a 'good enough' parent essentially comes down to one question: Are you enjoying yourself?"
I'm sure you could find exceptions to this simple rule. There may be a few incompetent parents who enjoy themselves, just as I'm sure you'd find very good parents who are quite stressed. But my advice, after thirty-two years of parenting, is don't try to be a better parent by trying to be a better parent. Try to be a better parent by finding ways to enjoy parenting more. The outcome will be that you will be a better parent. Parents who set clear limits and stick to them and who love their kids and enjoy finding ways to connect with them through a listening heart and common interests and aren't always trying to impose their will upon them, are parents who find ways to enjoy the experience of parenting – and naturally seem to be better at it.
Could this also be a test of competence in any leadership role? What if, as a leader, you stopped trying to be a "better" leader, and simply decided to find ways to enjoy leading? Take time to connect and listen to your staff. Have conversations about your expectations, your passions, your values, and your goals. Talk about how you can support each other to be the best you can be. Try just hanging out and learning together on the projects you are working on. Sure you have to be tough sometimes, and that's part of the learning together too.
How do you know if you are a good enough leader? I'd love to hear your take on this question.
https://davidirvine.com/wp-content/uploads/2016/01/how_do_you_know_if_You_are_a_good_leader.jpg
480
670
Administration
https://davidirvine.com/wp-content/uploads/2021/06/davidirvinelogo_2021.png
Administration
2014-08-05 10:55:05
2016-01-19 10:57:32
How Do You Know If You Are A Good Enough Leader?