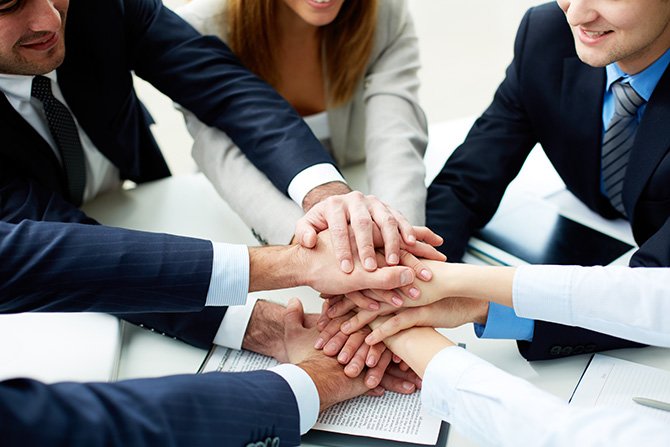 Leadership: Do People Trust You?
This morning, my eighteen-year old daughter drove our truck to school. At noon I met with a prospective client who is considering our firm to help with leadership development. In between, my sales team discussed their goals for the quarter and made agreements to each other. There is a common thread that runs through all these scenarios: trust – a belief in and reliance upon, one another.
Trust is the most important issue facing the world today and lies at the foundation of every relationship. Trust is the keystone of success in work and in life. It's the new global currency. It crosses cultures and generations. Building, restoring, and sustaining trust is your number one leadership challenge. Without trust there is no leadership, no relationship, no life as we know it in this interconnected universe. If you stop and think about it, trust lies at the centre of everything we do.
So, if trust is so important, how do you know if you are trusted by others? How do you assess it? How do you measure it? While trust has an emotional component to it, trust is not an emotion. Trust is an action. Trust is demonstrated by the way you behave in response to another person or circumstance.
In your most trusted relationships, trust is generally not even talked about. Instead, it's demonstrated. You can take an inventory of how you measure up to trust:
You know you have earned trust when:
People seek your advice. You know that you have earned the trust of others when they come to you for your input, your opinion, your perspective. Do others ask you for guidance?
People are honest with you. People will have the tough conversations with people they trust. You know you have earned trust when others share good news or bad, negative feedback as well as celebrations, and when they are vulnerable, direct, candid, and straightforward with you. You can be polite with anyone, but the seed of trust lies within genuineness. Are people giving you open and honest feedback, bad news as well as good?
People challenge you. As a corollary to #2, you know you have established trust, especially when you are in a position of authority, when others respectfully challenge your point of view, your approach, and your decisions. Are you being challenged by the people who report to you?
People are competent. While you can foster competence for a time in a non-trusting relationship, it won't last. Trust breeds competence. Trust builds results. Trust fosters capability. Are you getting the results you need from your team?
People are relaxed around you. I recently coached a manager whose boss exploded every couple of weeks. He constantly lived in tension, never knowing what would set the boss off. Being relaxed is not the same as being complacent. It means being calm in the midst of activity. You are more effective when you aren't wound up and stressed. You are more productive and do better work when enjoying yourself. Tension, stress, anxiety – all indicators of a lack of trust – can destroy a workplace. Are you aware of the level of tension in the people around you?
People stick around. It's been said that people don't leave organizations; they leave bosses. The number one reason people leave marriages is because they no longer feel good about themselves in the presence of their spouse. People leave bosses for the same reason: they no longer feel good about themselves in their presence. You don't feel good about yourself when you are around people you don't trust. How's the retention rate of your direct reports?
So… if you want to build trust, where do you start? With a willingness to give what you seek:
Seek the input and advice of others. Genuinely look for opportunities for others to help you, guide you, and support you. Extend trust. The best way to find out if you can trust somebody is to trust them.
Be open and honest with people. Tell people what you know; tell them what you don't know. Show your humanness. You don't have to be perfect to build trust; you only have to be real and honest.
Challenge yourself in the presence of people. Let people know your weaknesses and what you are doing to work on them. Invite them to challenge you and thank them when they do.
Be competent. Be committed to excellence. Stretch beyond mediocrity to mastery. Be dedicated to your on-going development. Nobody trusts an incompetent person.
Be relaxed. Tension is an indicator of mistrust. People lack trust in a stressed, unpredictable leader. You can be firm, clear, and tough, but be relaxed and caring in the process.
Stick around. People don't trust quitters. They trust people are who dependable, reliable, and persistent.
Above all, be trustworthy. Being trustworthy means being accountable, which indicates you can be counted on. Being trustworthy is about being a person of character. Character isn't how you act when life is going the way you want it to. That's easy. Character is how you act when everything around you is falling apart. Character is how you act when you are scared and angry and tired and frustrated. That's when people watch you and decide whether they will trust you.
Trust is not built in a day. It is built daily. It's built with consistent action. It's built with care and compassion. It's built with honesty and stability and strong character. Trust is built through paying unwavering attention to the small things and knowing what's important to people. Trust is built with integrity and a can-do attitude. It's built with a disciplined, focused approach of investing in the lives of people who matter to you.
https://davidirvine.com/wp-content/uploads/2016/01/leadership_do_people_trust_you.jpg
447
670
Administration
https://davidirvine.com/wp-content/uploads/2021/06/davidirvinelogo_2021.png
Administration
2014-05-30 12:50:56
2016-01-21 10:32:04
Leadership: Do People Trust You?