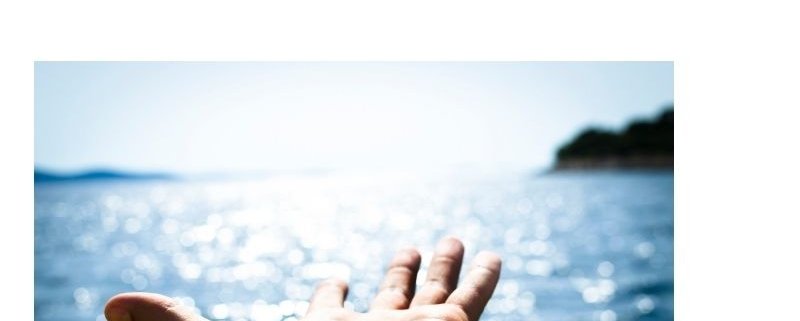 RESPONDING TO OUR TIMES: Lessons From Nelson Mandela
For many years the life and leadership of Nelson Mandela has inspired and guided my work. Mandela had many teachers in his life, but the greatest of them all was prison. In the words of his biographer, Richard Stengel, "Prison taught him self-control, discipline, and focus, and it taught him how to be a full human being – the things he considered essential to leadership." In other words, it was the solitude, degradation, devastation and inhumanity of that time in confinement that made him who he became. It was his journey away from the world that allowed him to lead in the world. Prison was, what we describe in our work as his journey to the "Other Everest," a voyage that took him inward and downward toward the hardest realities of his life.
His years at Robben Island can be instructive for us through this pandemic. Here are three of the lessons:
1.     Let life mature you, not embitter you. When asked how prison changed him, Mandala said, "I came out mature." He explained that maturity didn't mean that the sensitive, emotional young man went away. Maturity didn't mean that he was no longer stung or hurt or angry, but he learned to control what he described as his more "youthful impulses."
Maturity, in Mandela's world, was the courage to work through the bitterness and anger from the solitude, disgrace, and inhumanity of being unjustly imprisoned for twenty-seven years, and come out the other side with honest forgiveness. Maturity is about choosing personal responsibility instead of blame, transforming entitlement into ownership, contempt into civility, and self-interest into service. As my mother would say, maturity is the ability to do a job whether or not you are supervised, finish a job once you start it, carry money without spending it, and being able to bear an injustice without wanting to get even. With maturity comes courage, which is not, in the words of Mandela, an absence of fear, but rather the willingness to act in the face of it. It's also about poise under pressure. Maturity doesn't come with age. It comes with the acceptance of responsibility.
2.     See the good in others. Some call it a blind spot, others naîveté, but Mandela saw almost everyone as virtuous until proven otherwise. According to Richard Stengel, he started with the assumption you were dealing with people in good faith. Just as pretending to be brave can lead to acts of real bravery, Mandela believed that just seeing the good in other people improved the chances that they would reveal their better selves.
It's an extraordinary quality of a person to be ill-treated for most of their life and still see the good in others. In fact, "he almost never had a bad word to say about anyone. He would not even say a disapproving word about the man who tried to have him hanged." It wasn't, it turned out, that he didn't see the dark side of evil people, but that he was unwilling to see only that. He chose to look past the negative aspects of a person and see their strengths. Apparently, he did this for two reasons: because he instinctively saw the good in people and because he intellectually believed that seeing the good in others might actually make them better. "If you expect more of people, whether they are coworkers or family members, they often contribute more. Or at least feel guilty if they don't."
This belief was at the heart of Mandela's approach to life. He believed that cruel and evil men were better men than their behaviour, and that their motives were not as cruel as their actions. In his biography, Mandela wrote, "No one is born prejudiced or racist. No man is evil at heart. Evil is something instilled in or taught to men by circumstances, their environment, or their upbringing."
3.     Have a core principle. Nelson Mandela was a man of principle, and that true north principle gave him stability, clarity, and focus amid the turmoil and abuse of his circumstances. It inspired him to keep going in the midst of utter darkness around him. The principle that formed the framework for his actions and leadership was: Equal rights for all, regardless of race, class, or gender.
While on Robben Island, Mandala read the books about iconic leaders. He studied the habits of the great souls. He reflected on key moral virtues. By being principle-centered, he, over the years, transmuted hostility into opportunity, bitterness into forgiveness, and created a vision for social change. Mandela believed a transformational leader does not talk about polls or votes or tactics or popularity. A transformational leader talks about principles and ideals.
What principles do you stand for? What ideals guide and inspire your life and your leadership? If we don't stand for something, we won't have anything to stand on.
Today, amid this pandemic, we face our own Robben Island, an opportunity for our own "Other Everest" journey. Collectively, we are facing an opportunity to make us either bitter or better. Our decisions and actions will determine whether we use our pain, fear, grief, outrage and inconveniences to move toward accountable, caring, authentic citizens. Today, nothing is more important than strengthening our character and developing our maturity by taking responsibility for our lives, seeing the good in others, and clarifying our principles that serve the greater good.
EXCITING NEWS!
I am in the process of forming a business partnership with Ally Stone, who has assisted with the Banff Authentic Leadership retreats the past two years. We are building an online leadership development firm with an expanded team offering a variety of products and services, including coaching, an online leadership masterclass, live retreats (once it is safe to do so), customized live-streaming presentations, workshops, and leadership consulting.
Our in-person workshops will resume just as soon as we can ensure they can be done safely. In the meantime, the entire four-day Authentic Leadership retreat will be available on-line in the fall.
Ally and I are presenting a debut live-stream session on September 17, 2020. This is an opportunity to meet Ally and witness the incredible synergy we create together as a team. This is a complimentary event to thank you for being a part of my community. Be sure to watch for your invite. You do not want to miss out on this opportunity (RSVP will be required to attend). Together Ally and I bring a new level of awareness, understanding and commitment to what the Authentic Journey looks like in this ever-changing world.
https://davidirvine.com/wp-content/uploads/2020/08/Untitled-design-e1619630153200.jpg
1200
800
Administration
https://davidirvine.com/wp-content/uploads/2021/06/davidirvinelogo_2021.png
Administration
2020-08-17 18:16:10
2021-04-28 11:19:13
RESPONDING TO OUR TIMES: Lessons From Nelson Mandela