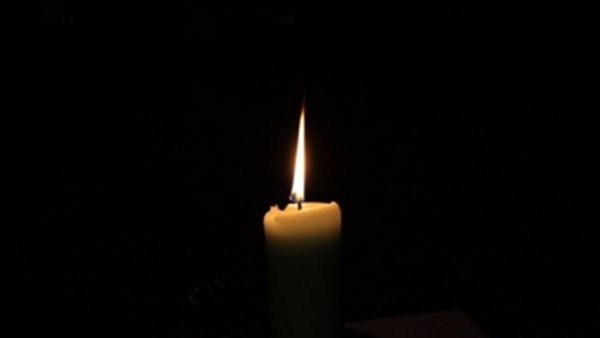 LEADERSHIP, LIGHT, AND NELSON MANDELA
"It is better to light a candle than to curse the darkness."      – The Christophers
When Nelson Mandela died a few years ago, many leaders around the globe commented that, "a great light has gone out of the world." Mandela was called a "guiding light in a world rife in darkness" who transformed his country and inspired so many people around the globe.
Nelson Mandela taught us that what leaders do is bring light to the world. Leaders inspire others, not through their position, but through the brightness of their presence. During the dark times of our lives we are reminded to have the clarity and the courage to bring light to those we love and serve. Lighting the world of darkness is a vital aspect of leadership.
As a leader, how can you bring 'enlightenment' to the world? How can your presence impact and inspire others more fully? Below is some of what I learned from studying the life of Nelson Mandela, the remarkable leader who inspired the world by being who he was.
Embrace Adversity. Great leaders, leaders with strong character, find a special attractiveness in difficulty since it is only by coming to grips with adversity that you can realize your potential. Leaders who are open to learn, especially in the midst of adversity, are inspiring. Nelson Mandela had many teachers in his life, but the greatest of them all was the dark years of Robben Island. "Prison," he once said, "taught me self-control, discipline, and focus – the things I consider to be essential to leadership – and it taught me how to be a full human being." Rather than destroying him, prison matured him, made him a better person, and molded him into the leader he became.
Courage. Courage inspires. But Nelson Mandala taught, through his actions and his life, that courage is not the absence of fear. Courage is facing fear and learning to overcome it.
Integrity. We admired Nelson Mandela, in no small part, because of his integrity – the integrated way he led his life. His leadership, and others who emulate this quality of moral authority, inspires others through self-leadership. Self-leadership involves introspective journeys. This inward journey is not always easy. Consider the admission attributed to Mandela: "My greatest enemy was not those who put or kept me in prison. It was myself. I was afraid to be who I am."
Forgiveness. After twenty-seven years of being unjustly imprisoned, resentment and bitterness would surely be an understandable response. But instead, Nelson Mandela took the courageous road of forgiveness. It is easy to forgive someone for something done inadvertently, but how do you let go of the past when an enemy has intentionally done you serious harm? Mandela found a way, and in that way, he earned both respect and credibility by choosing reconciliation over retribution.
Service. You cannot lead others if you can't lead yourself. But you also can't lead others if you use power chiefly to serve yourself and your ego. Leadership is not about you. It's about those you love and serve: your family, your community, your colleagues, your customers, your country. Great leaders see beyond themselves. They are compelled to transcend themselves and serve a purpose greater than self-interest.
Civility. Not enough can be said for the simple, yet powerful effect of consideration and respect for ourselves and others. Leaders have an opportunity – and responsibility – to bring civility to their life and work through simple acts of kindness: a smile of support, a word of encouragement, or a sincere expression of gratitude. Civility can be practiced anywhere at any time: to a colleague, a family member, or a store clerk. Civility, including good manners, calmness in the midst of madness, and poise under pressure, is a common-sense leadership approach that is not so common these days.
Renewal. The early years of prison for Nelson Mandela were bleak and trying. The wardens were abusive. The work was back-breaking. The prisoners were permitted only one visitor and one letter every six months. During this time, his oldest son was killed in a car crash. Winnie was in danger. The ANC was in exile. And the apartheid government had consolidated its power. What did Nelson Mandela do to find solace amid all the strife? He planted and cared for a garden. According to Richard Stengel, the author who helped write Mandela's autobiography, "Nelson's life was in service to others, and the garden was a respite from the turmoil and storms of the world. In that way, it helped him do his main work. It was not a place of retreat but of renewal." In the arduous work of leadership, we all need something away from the world that gives us satisfaction and sanctuary, a place apart. "Each of us," said Mandela, "must find our own garden." Bringing a light to the world means recharging our minds, refueling our health, and replenishing and renewing our spirits – in the midst of the pressures and demands of the world.
May we each set aside time to reflect upon own unique, authentic ways to rekindle our own inner light and bring that light more brightly to the world that we lead and influence. The world needs, and wants, our gifts.
https://davidirvine.com/wp-content/uploads/2016/04/745.jpg
338
600
Administration
https://davidirvine.com/wp-content/uploads/2021/06/davidirvinelogo_2021.png
Administration
2016-04-13 15:30:23
2016-04-13 15:30:23
LEADERSHIP, LIGHT, AND NELSON MANDELA