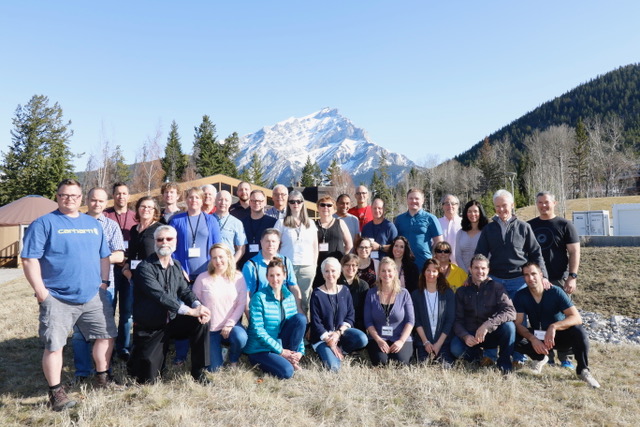 REFLECTIONS ON THE OTHER EVEREST RETREAT
"You are a leader second. First, you are a human being."  – John Scherer
I know from my own research, and my more than thirty years of experience in the leadership development field, that now more than ever, the world is in need of leaders who are committed to substance over superficial, character over charisma, and service over self-interest. In short, we need leaders who are authentic – people whose inner compass guides their daily actions and who inspire trust by being honest and real. To come to this place of impact and influence requires slowing down, going inside, and developing a relationship with an interior self. It's about finding one's voice away from the voices of the world. To attain the capacity to influence in today's changing, complex, and demanding world, to lead with the depth of a strong authentic presence, requires an inner journey, a journey to one's heart, a journey to what I call the "Other Everest."
A year ago I had a dream to create an authentic community of like-minded leaders – difference makers – who are committed to go deeper than what I was offering in my keynote and one day leadership programs. Last week I saw this dream come to fruition at the Banff Centre when thirty-one remarkable, authentic, caring leaders came together to create a pivotal moment in my career. Assisting me by integrating mindfulness training, creativity, accountability, self-awareness, and yoga into the experience of deepening one's leadership presence, were two extraordinary human beings, Julianna Veldtman and Jeff Lichty.
During the three days we co-created an amazing space to pause, to go within, and to connect with our authentic selves. These leaders are committed to amplifying their impact through increased self-awareness and a stronger, clearer purpose and presence and created a community of support with other authentic leaders. Together we discovered a renewed perspective on leadership and immersed ourselves, in the words of one participant, in "an inspiring space of complete trust, kindness and support." Another participant, a CEO from Edmonton, explained it this way a week after the experience, "It seems so surreal looking back at it now. How was it possible to bring those exact people together at that exact time to make the magic happen? I cannot fully describe the life-changing event that you set the stage for and made happen. Truly, truly amazing."
Words cannot adequately describe my own profound gratitude for the honesty, courage, vulnerability, engagement, openness, and trust that these amazing leaders put into the experience. They actually left their devices and technology at the door for three full days and engaged themselves completely in the process. I left with a deep and sustaining knowing that leadership is truly not about position; it's about presence. Leadership cannot be reduced to techniques or tools. True Leadership is about connecting to our authentic self and bringing that self wholeheartedly to the service of others.
My father used to say that, "only so far as a man is happily married to himself, is he fit for married life." By embarking on a journey of integration and inner peace, one expands their capacity to fully reach and influence the world. It's about being engaged in a perpetual process of becoming. The experience last week has made me a better person. It has confirmed my conviction that a person enlarges their ability to lead and impact others through a strong presence that is attained, in large part, through an inner journey.
Each of us has within us a calling. While the outside world pushes us, something within pulls us. Let your deepest desires lead you. If this sounds like a journey upon which you would like to embark, watch for details for the next retreat in December on my website. Also feel free to send us a note expressing an interest: http://www.irvinestone.ca/contact/.
I look forward to having you join us for the next one.
https://davidirvine.com/wp-content/uploads/2018/05/T1A9779.jpeg
427
640
Administration
https://davidirvine.com/wp-content/uploads/2021/06/davidirvinelogo_2021.png
Administration
2018-05-04 10:35:49
2018-05-28 16:24:49
REFLECTIONS ON THE OTHER EVEREST RETREAT