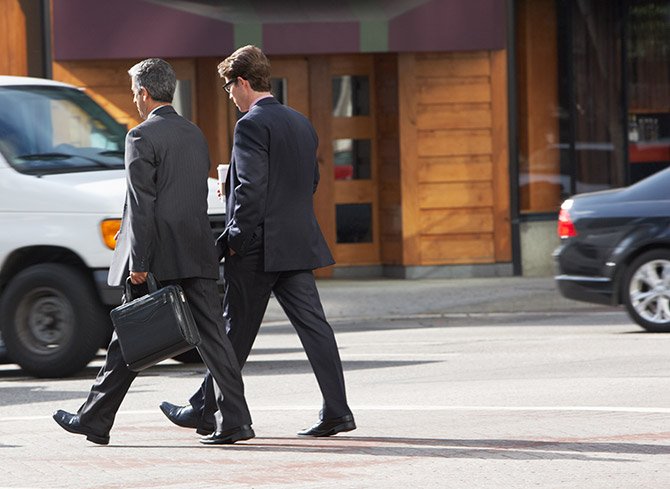 Should we be expecting our leaders to "Walk The Talk?"
I wish I had a nickel for every time I have heard the phrase, "The leaders in this place don't 'walk the talk.'" I'd be wealthier than a lottery winner. I've heard this said about leaders in every walk of life – business, politics, and government.
I understand the frustration when people see a lack of congruence from their leaders between what is espoused and what is lived. It's called an authenticity gap. While the frustration is legitimate, the problem is the way we see the problem and the way we approach it. A lack of congruence will prevail as long as we continue to see this as a leadership problem. In fact, I contend that we are actually contributing to the problem by the way we view the situation.
There will always be an authenticity gap in our positional leaders because of the nature of our expectations.
No one will ever meet our expectations completely for "walking the talk" because we are human. Think about it. Where in your life have you maintained all the habits that you know are important? Do you exercise as much as you say you should? Do you always eat what you say is a healthy diet? Do you spend as much time with the people you love as you say you should? Do you ever watch more TV than you know is healthy? Where do you have perfect alignment between your espoused values and your actions? Where in your life have you completely closed this "authenticity gap?"
I contend that it's not the gap that's the problem. The real problem is that we aren't talking about the gap – directly, honestly, and respectfully. What authentic, accountable leaders do, rather than pretend that there is no gap, is create a space for people to honestly and respectfully discuss the gap and work toward closing it. What authentic, accountable employees do, rather than complain about the gap with a sense of entitlement, is have the courage to face the incongruence directly when they see it.
If you are working in an environment and feel that your positional leaders are not "walking the talk," here are some suggestions:
Strategy #1
Start by giving what you expect from your leaders. Take a careful inventory of yourself. Where are you not "walking the talk" in your professional or personal life?  Where is there an authenticity gap in your life? Try taking the focus off your leaders and bring it back to yourself. Deciding that you have co-created the world around you – and therefore you are the one to step into healing it – is the ultimate act of accountability.
Strategy #2
Once you have earned self-respect and credibility by working at closing your own authenticity gaps, initiate courageous, open, and respectful conversations with your leaders about that gap in yourself and in your culture. Be sure to bring your solutions, not your complaints to these conversations. Bring a copy of your corporate values to the discussion and ask for feedback about how you can better live these values as an employee.  If you don't have clear corporate values then make up your own and bring these to the conversation for open, respectful dialogue.
Strategy #3
If you are a positional leader, be aware that you are always being watched and there will always be people in your organization who perceive you as not "walking the talk." Talk openly about this. Invite feedback continually. Turn your value statements into concrete behaviors and commit publically to living these values, while simultaneously fessing up that you are human, that you won't ever be perceived as getting it perfect, that you are open for constructive feedback when you get off track, and that you expect the same commitment from your those who report to you.
What's your experience with leaders not "walking the talk?" I'd love to hear from you.
https://davidirvine.com/wp-content/uploads/2016/01/leadership_walk_the_talk1.jpg
489
670
Administration
https://davidirvine.com/wp-content/uploads/2021/06/davidirvinelogo_2021.png
Administration
2014-01-07 11:28:18
2016-01-21 10:44:23
Should we be expecting our leaders to "Walk The Talk?"