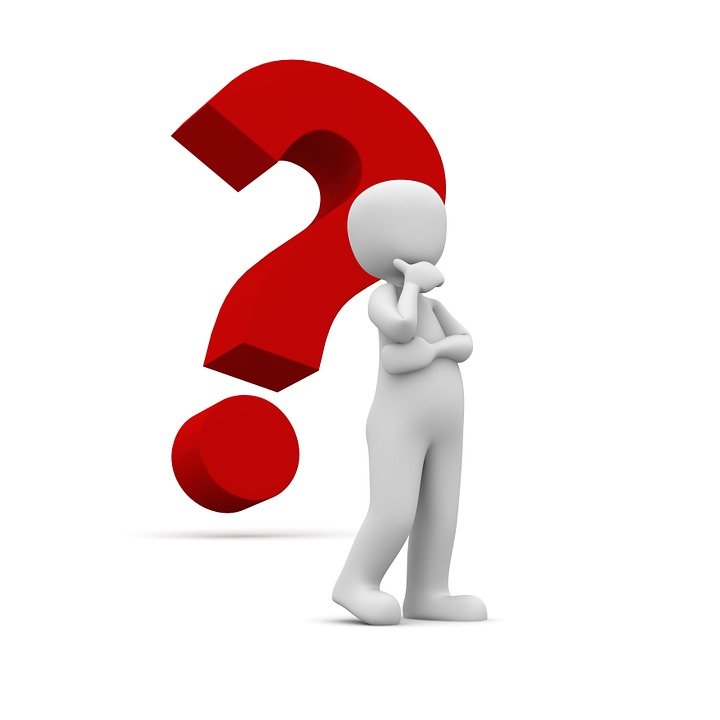 Nine Questions That Will Change Your Life
For the past twenty years my work has been devoted to helping leaders, at all levels and in all walks of life, realize and express their true greatness in the cultures where they work and serve. I have been fortunate to work with thousands of leaders from around the world and it has been a remarkable journey thus far.
I have learned from the conscious, authentic leaders that they need more than techniques, tools, and strategies to be a successful leader. The best leaders I have met understand that they also need to grow as people. They understand the importance of character, integrity, wisdom, maturity, and caring. They understand that great leadership starts with being a good person. It is that simple and that difficult.
When asked what life experiences prepared them for leadership, rather than management training seminars or MBA programs, leaders say such things as, "coming to terms with a life-threatening illness"; "spending a month in a silent retreat"; "recovery from an addiction"; "facing the death of a family member"; "raising a family"; or "investing in a long-term coaching or psychotherapy experience."
Leadership is not an event. It's not a noun. Leadership is a verb, a life-long process, a journey of coming to know yourself. You don't get promoted to being leader. You have to earn the right to be called one. There are no effective tools, only tools that allow greater effectiveness by the person using them. Without a tool-user capable of applying the tools consciously, there is no lasting effectiveness. For this reason, the user's development and maturity are just as important as the development of techniques and their objective excellence.
One of the ways you can mature as a person and thus prepare yourself to lead, is to make room for reflection and contemplation in your life. Below are nine questions that, when reflected and acted upon, will deepen your personal leadership presence.
How much is enough?
Normal body cells grow, divide, and die in a relatively orderly fashion. When cells start to grow out of control, it's called cancer. Rather than dying, cancer cells continue to grow and form new, abnormal cells. When the human instincts of ambition, achievement, and material success are unbridled, they become cancerous. How much work is enough? How much money is enough? How much success if enough? Work is a tool to create and sustain the quality of life that we most desire. All action, including work, needs to be measured against your values. How much do you need to sustain a good life?
What do you do that you love?
Authenticity is where ability and passion intersect. What do you do that fulfills you? What fills you up? What do you do that brings you meaning? Often people get trapped doing what they are very good at but not passionate about. While these efforts may bring rewards, they don't bring fulfillment or meaning. What brings you deep satisfaction may or may not be found in your paid work. When you discover work that you both love and are good at, count that as a blessing. Where in your life do you do what you love?
What is your gift?
Every one of us has a unique talent. As the Celtic writer John O'Donohue put it, "You were sent a shape of destiny in which you would be able to express the special gift that you bring to the world. If someone else could fulfill your destiny, then they would be there in your place, and you would not be here. It is in the depths of your life that you will discover the invisible necessity that has brought you here. When you begin to decipher this, your gift and your giftedness come alive. Your heart quickens and the urgency of living rekindles your creativity. When you can awaken this sense of destiny, you come into rhythm with your life…" What is your destiny? What is your gift?
Who do you love?
"I need somebody to love," sang the Beatles, and they got it right. Devoting yourself to someone and experiencing the full range of the anguish and ecstasy of love, makes you a better person. To love requires courage, vulnerability, compassion, and presence. All these are not just qualities of a good lover. They are qualities of a good person. And they are qualities of a good leader. The decision to love is always a risk, and it is in taking that risk that one meets the full life. In leadership, if you cannot connect, you will be incapable of leading. Embracing love, in all its challenge and splendor, will teach you to live and to lead.
For what purpose?
Leadership is both passionate and consuming work. So strong are the emotions of leadership that they will overwhelm those who have not developed a sense of purpose. A life without purpose is like a ship's captain without a compass. The winds of demands and distractions, accompanied by the whims of emotions, would shipwreck even the best of us onto a reef of frustration. A sense of purpose inspires you, gives you traction on the steep slopes of self-doubt and discouragement, helps put failures and successes in perspective, and shines a light that enables you to keep walking in the darkness.
Who do you listen to?
Leadership, by its very nature, is a force of attraction. Attraction means others will demand your attention. Technology makes us even more accessible to the wrong or unfocused messages if we aren't both mindful and strategic. In the frenetic world of overload, listen to the right people through selective hearing and focused attention. Leadership requires both the capacity to listen and the capacity to know who to listen to. It also means learning to listen to oneself, distinguishing your inner voice from the voices placing demands upon us. And one has to structure in time for a nourishing community and self-reflection that helps regain perspective and restores spiritual resources.
What are you committed to?
The poet William Blake once asked, "Does a firm persuasion that a thing is so, make it so? …All poets believe that it does, and in ages of imagination this firm persuasion removed mountains; but many are not capable of a firm persuasion of anything." What immovable conviction do you have? What is your firm persuasion? What do you know you will complete, regardless of the obstacles?
What difference do you make?
Ultimate success, the success that surpasses success, is significance, the difference you make in the lives of others. Significance is not measured in the balance sheet, the win-loss records, the trophies, or the fame or notoriety you manage to attain. Significance, or supreme success, is found in the hearts and lives you have touched that are in some way better because of knowing you. Significance is ultimately measured in changed lives, strong character, and sustained values, rather than in material gain, temporal achievement, or status. As David Brooks states in his book, "The Road To Character," there is a difference between résumé virtues and eulogy virtues. What is written on your résumé is very different that what will be said at your funeral. What difference do you make?
What are you grateful for?
I learned years ago from one of my mentors, Dan Sullivan, to make your gratitude bigger than your success. Gratitude is what makes success rewarding and a life-long journey rather than a destination. Gratitude will bring joy and change everything in your life. What you appreciate, appreciates. All efforts to achieve with the intent to impress others, gain approval, avoid rejection, or gain fame will eventually be unsatisfying. Gratitude is what makes success worthwhile, because gratitude enables you to come from a place of wonderment, joy, and personal satisfaction. Don't climb a mountain so the world will see you, climb a mountain so you will see the world.
My father used to say that it isn't the answers that determine the character of a person; it's the questions. Being a good person and a good leader doesn't require pristine answers to these questions. What it requires is a willingness to carefully seek the truth that speaks to you and the patience to persist, even in the midst of doubt and uncertainty. Becoming a person who has earned the right to be called a leader is a matter of continual investigation and vigilance.
https://davidirvine.com/wp-content/uploads/2016/04/question-mark-1019820_960_720.jpg
720
720
Administration
https://davidirvine.com/wp-content/uploads/2021/06/davidirvinelogo_2021.png
Administration
2016-04-07 10:15:16
2016-04-07 10:15:16
Nine Questions That Will Change Your Life