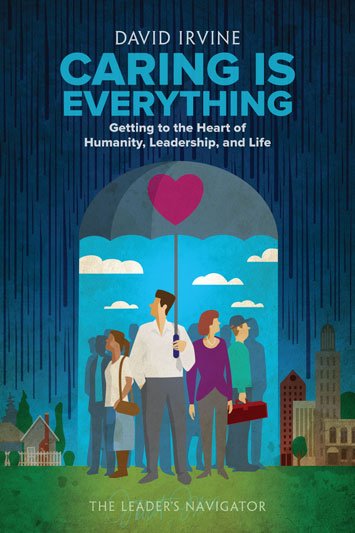 Thank You For The Successful Book Launches
Friends have I with the world before me,
Sun above and the wind behind me,
Life and laughter, double-blessed am I.               – Brooks Tower
Thank you everyone who took time out of their busy schedules to come out and support me in launching my newest book, Caring Is Everything: Getting To The Heart Of Humanity, Leadership, and Life (Published by Gondolier). I have such amazing, authentic clients, friends, supports, and of course, family!
All the people who were at these events reminded me of what Albert Schweitzer, the theologian, philosopher, and physician once wrote: "In everybody's life at some time, our inner fire goes out. It is then burst into flame by an encounter with another human being. We should all be thankful for those people who rekindle the inner spirit."
Thanks to you all who rekindle my own inner spirit.
I very much hope you will read this book. For me personally, this is the most important book I've written. My connections at the book launches reinforced the messages from the book: how caring enriches every facet of our lives. It renders workplaces worth working in, schools worth learning in, our relationships worth being in, and the world worth living in. Caring helps heal those in need of healing. It inspires us to tend to our planet. It makes us better people. Caring guides us toward our authentic selves, to the lives we are meant to live. Caring truly is everything.
Taking on what I have come to call my "Caring Project" the past three years has awakened a dream to begin a global conversation about caring. My desire is to shine a light on the far too undervalued quality of human goodness. As you find time to wade through this book and the stories that I shared, I hope you will be inspired with your own acts of caring. And I would love to hear your thoughts on the book. And feedback that you care to share would be most appreciated. You are welcome to review it on Amazon:   https://www.amazon.ca/Caring-Everything-Getting-Humanity-Leadership/dp/1988440009/ref=sr_1_1?ie=UTF8&qid=1479835978&sr=8-1&keywords=caring+is+everything
If any of you would like to help support my vision to make the world a more caring, authentic, human place to work and live, write to me: http://www.irvinestone.ca/contact. I would l love hear what you might contribute to this project. I have come to discover in the past few weeks that the book is a tool to create a much larger vision for a new kind of world that seems, at the time, to be out of balance.
https://davidirvine.com/wp-content/uploads/2016/10/Caring-Is-Everything.jpg
533
355
Administration
https://davidirvine.com/wp-content/uploads/2021/06/davidirvinelogo_2021.png
Administration
2016-11-22 13:54:43
2016-11-22 13:54:43
Thank You For The Successful Book Launches