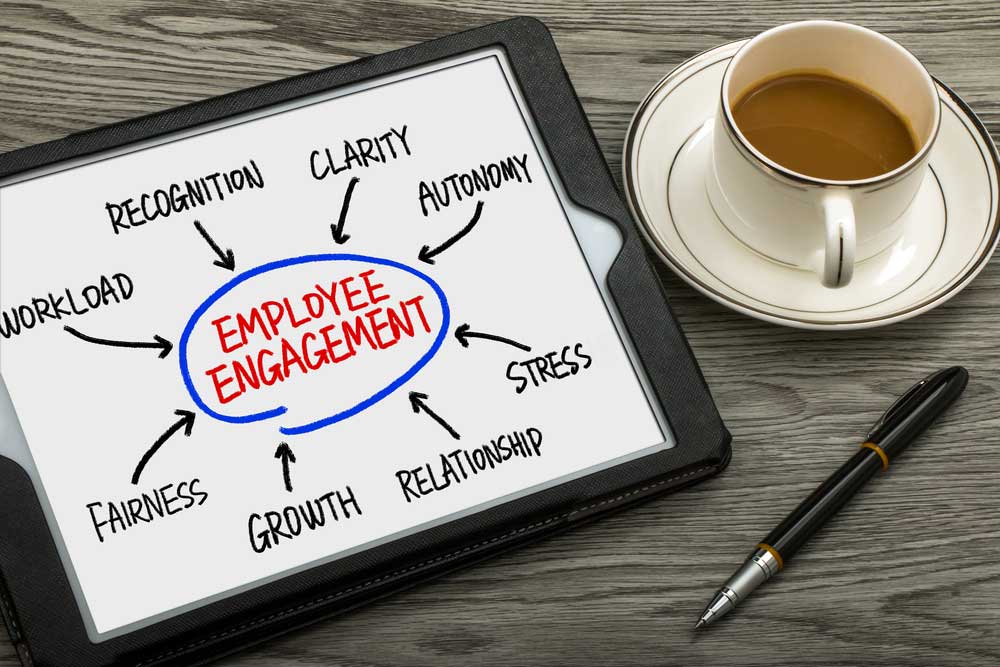 Employee Engagement Surveys Are Not The Whole Story
I'm not against employee engagement surveys. I'm just not in favor or our over-reliance on them for an accurate picture of what's really going in a culture. Reading your employee engagement surveys is like reading a newspaper or watching the news. It's interesting, but it's not the whole picture.
It's a small spectrum of what's happening. You get a sense of what's going on, but you always have to go further if you want an accurate picture. There are very reputable organizations, like Hewitt Associates for example, that help provide a rigorous outside perspective of  your culture. Here are some suggestions for getting a more accurate, complete temperature reading of your culture:
Don't rely on surveys alone to do the job. You also have to get out of your office, wander around, and be in touch with people. Ask people how they're doing. Ask people what they need. And then listen to what they're saying. If you use the excuse that "people aren't honest with you when you do that," that's a good indication you haven't been out of your office enough to build trust. Tom Peters had it right three decades ago when he wrote "In Search of Excellence." Leaders need to be out of their office about 50% of the time or they just aren't leading.
Shorten your surveys. People are getting surveyed out. I've seen employees answer inaccurately because they are angry about having to do so many surveys! Dr. Theresa M. Welbourne (www.eepulse.com) is designing employee engagement and 360 Feedback surveys that take three minutes to complete. I believe that you can get pretty much all the information you need in about three minutes. Dr. Welborne might just be on to something.
You don't have to survey everyone to get an accurate picture. Television ratings are not determined by calling every single person watching TV. Pick a good cross section of people to survey and give people a break. Switch it up so you aren't addressing the same people every time you hand out a survey.
Never ask a question about something you don't know how to fix and/or you aren't prepared to fix. Every survey question implies a promise that  you are going to take action based on the answers you get. And if you break that promise, things will get ugly. I like Mark Murphy's (Leadership IQ) experiment as an example of how this works. Tonight at home, make some popcorn. Then ask your spouse if they want some and when they say "yes" just ignore them. Now multiply that by a few thousand and you'll see what we're talking about.
What's your experience with employee engagement surveys? I'm open for learning.
https://davidirvine.com/wp-content/uploads/2016/01/employee_engagement1.jpg
667
1000
Administration
https://davidirvine.com/wp-content/uploads/2021/06/davidirvinelogo_2021.png
Administration
2015-07-31 18:11:04
2016-01-25 18:15:40
Employee Engagement Surveys Are Not The Whole Story