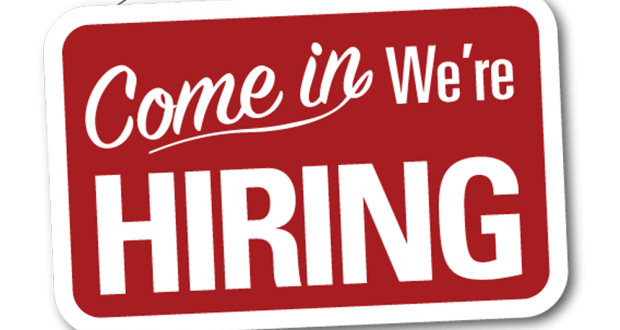 Hire For Character; Train For Cashiers
The title of this blog came from an executive at Nordstrom Department Stores when I asked him about his hiring philosophy. "We hire for character; we train for cashiers." Far too often people get hired on the basis of competence, and fired on the basis of attitude.
I am often asked, "So how do we hire for attitude? How do we ensure that the right people are hired? How do we ensure that just because a potential employee has technical competence, that they are the right fit for our culture?"
Here's a five-step process for hiring the right people in your organization.
Step 1. Clearly define the kind of culture you are committed to create and the kind of attitude you need from your employees. Be sure you have an answer to the following questions:
What values do you need your staff to exhibit?
What behaviors do you expect from your employees that will demonstrate the kind of attitude you expect?
What behaviors do you expect from every employee that will demonstrate your espoused values?
Step 2. Be committed to take your time in the hiring process. The management guru, Peter Drucker, had a favorite saying: "Hire s-l-o-w-l-y; fire quickly." Depending on the position, the best organizations are prepared to take up to several hours getting the right people on the bus.
Step 3. Bring the right questions to the interview process. Note that accountability is described as:
The ability to be counted on
The willingness and ability to take initiative
Taking ownership for the environment you work in
Taking responsibility for the mistakes you make
Seeing all blame as a waste of time
Choosing service over self-interest
Choosing gratitude over entitlement
Here are some sample questions for the interview to help you assess if a candidate is accountable. You can adapt these questions to any of the values that you are hiring for.
What does accountability mean to you?
Why do you feel that accountability is important in your work and in your life?
Where did you learn to be accountable? How was accountability instilled in you?
Tell me about a time in your work when you took initiative, ownership, and personal responsibility. What was the result?
Tell me about a time when you weren't accountable. What was the result?
Tell me about a time when your accountability was tested under pressure, or when it was easier to be lazy and complacent or have a sense of entitlement instead of being accountable? How did you respond? What were the consequences?
When have you had to stand alone from the crowd in order to live this value?
How do you anticipate living this value (e.g. accountability) in the job that you are applying for?
Step 4. Be sure that all stakeholders – or as many as possible – in the organization who will depend on this person have an opportunity to ask these questions. Be sure that the questions are asked and answered from a variety of perspectives.
Step 5. Observe the candidate in action under pressure, if at all possible. Depending on the role, a probationary period where you can observe how they are living the value in their job, especially under stress, is recommended.
In the boiler room while you wait in line for the Tower of Terror ride at Disney you will find a sign with a rhyme, written by an American poet named Ella Wheeler Wilcox. It's fitting to include it here, as no matter how brilliant a person can sound in a job interview, you don't really know them until they are put under pressure.
It's easy enough to be pleasant, when life hums along like a song.  But the man worthwhile is the man who can smile when everything goes dead wrong.
After a stay at a Marriott Hotel where I experienced great service from every employee all weekend, I asked the checkout clerk if everyone gets training in good customer service. After a moment of reflection, she responded, "Well… you can't train someone to be nice. What we do here is hire nice people and train them how to use the computer."
A well-designed culture starts with hiring the right people. I'd love to hear from you about how you use in the hiring process to get the right people on board.
https://davidirvine.com/wp-content/uploads/2016/11/we-are-hiring-620x330.png
330
620
Administration
https://davidirvine.com/wp-content/uploads/2021/06/davidirvinelogo_2021.png
Administration
2016-11-06 09:37:40
2016-11-06 09:37:40
Hire For Character; Train For Cashiers