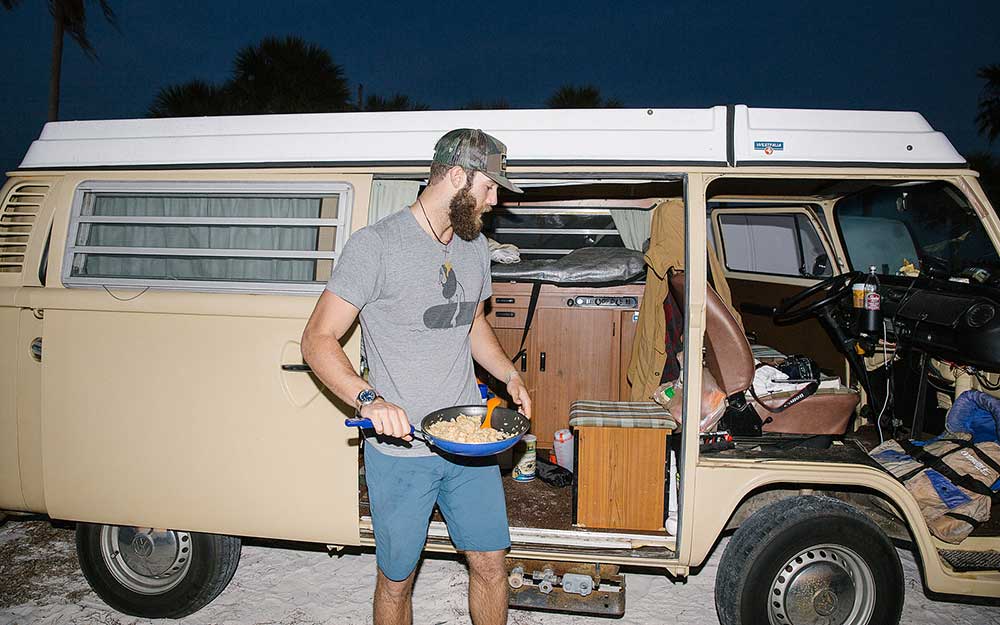 Personal Leadership: Learning To Lead Without An Ego
One of the ways you can be guided to your authentic self is to be attentive to stories that capture your attention. I'm drawn to stories that illustrate personal leadership – the capacity to inspire and influence others that comes from the identity and integrity of a person.
A few weeks ago, while reading the Globe and Mail, I was inspired by the story of one of Toronto Blue Jays' pitchers, Daniel Norris. Norris spends the off-season living in a 35-year-old VW van he calls Shaggy. Though he's a millionaire, he gets by on $800 (U.S.) a month. He cooks on a portable stove. He wears a miner's headlamp at night to write in his "thought journal."
He's also a good baseball player. Maybe, according the to Globe's Cathal Kelly, a special baseball player. In addition to his exceptional talent, Blue Jays' general manager Alex Anthopoulos claims that when Norris is on, all the players perform above average.
When Toronto was considering drafting Norris from his high school in Tennessee, assistant GM Andrew Tinnish took him to Florida for medical testing. After, when they were driving to lunch Norris perked up and pointed. "He said, 'Oh man, that's the car I want. That's what I'm going to buy if I get signed,'" Tinnish says. "I'm looking around for a Lexus or a Beemer. But, no. It's one of those VW camper vans."
Here's what Daniel Norris can teach the rest of us about personal leadership: leading without an ego.
Norris doesn't seek the limelight. He's there to add value by simply being who he is. I'm drawn to people – and to leaders like this. From what I have read about him, he is authentic. He's the real deal.
Norris's desire isn't to look good or be anything other than what he actually is. He doesn't flaunt his position or need to look bigger than life. His focus is simple:  how he can be a better baseball pitcher.
I get a sense that Norris isn't too attached to what people think of him. He appeals to me because he doesn't seem to measure his worth by the opinions of others. There appears to be substance over flash, ability over appearance, results over image. His worth comes from within and from what he can do on the mound, not what he can look like in the media.
Leadership isn't measured by the size of your office or the title behind your name. It's measured by competence, character, and the ability to connect. May we all be inspired by Daniel Norris to be a little more humble, a little more authentic, and a little more human. This is what the world badly needs.
I don't how Daniel Norris came to have this kind of confidence in himself, to believe in himself so that he doesn't have to mask insecurity by being an egomaniac. Too many highly paid athletes – as well as executives – could learn a lesson about leaving their ego at the door. What I do know is that self-awareness is the most important capability for leaders to develop.
https://davidirvine.com/wp-content/uploads/2016/01/personal_leadership_learning_to_lead_without_an_ego.jpg
625
1000
Administration
https://davidirvine.com/wp-content/uploads/2021/06/davidirvinelogo_2021.png
Administration
2015-04-24 17:11:42
2016-01-21 17:15:04
Personal Leadership: Learning To Lead Without An Ego