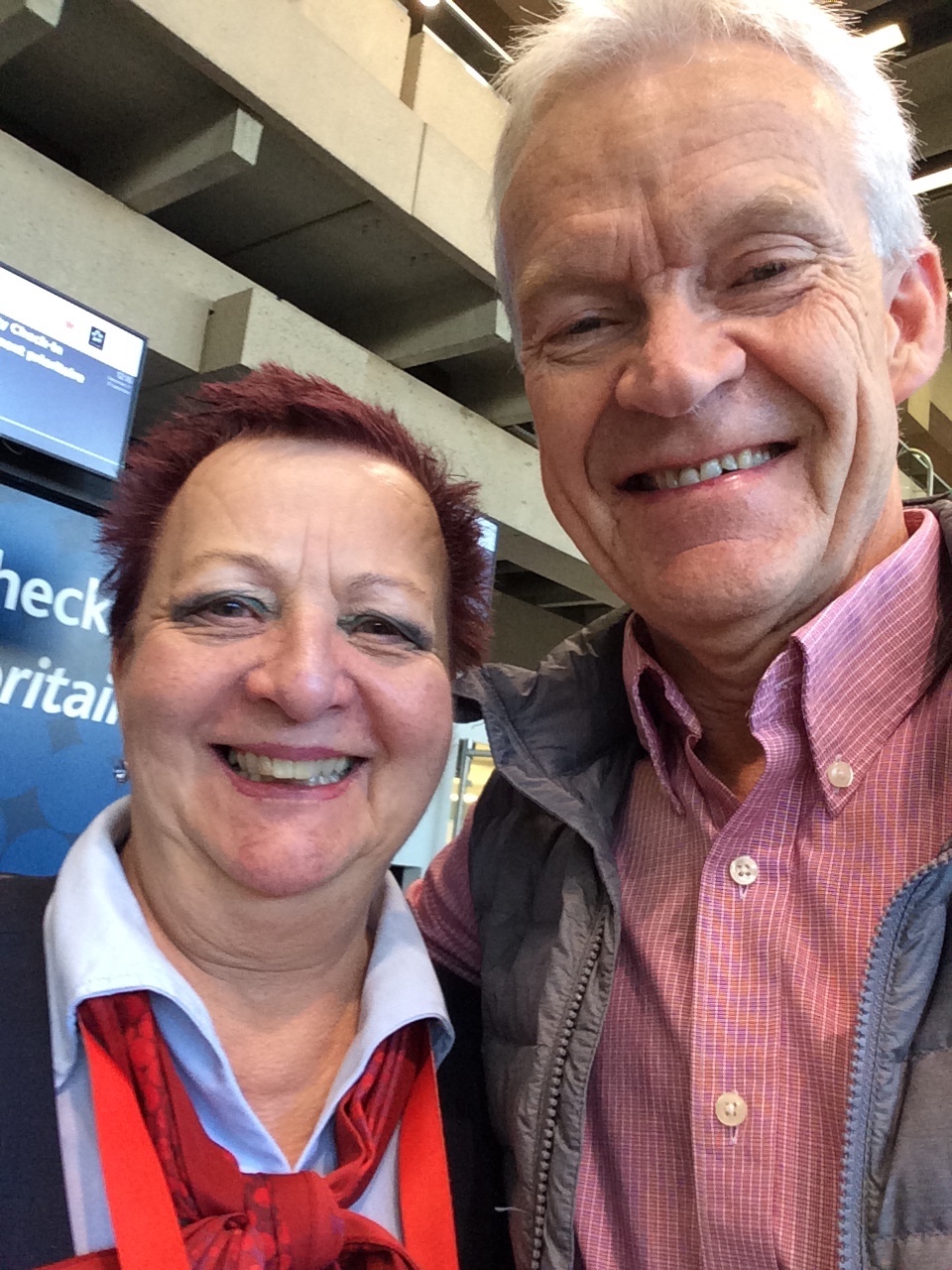 JEKA AND THE POWER OF ONE: How Ordinary People Can Make An Extraordinary Difference
Not all of us can do great things. What we can do is small things with great love.                                                     – Mother Teresa
For more than twenty years, Jeka was my ticket agent at the Air Canada check-in desk at the Calgary International Airport. An ordinary job, you might say: greeting and checking in passengers, arranging flights, assigning seats, tagging baggage. But Jeka was no ordinary ticket agent. She was passionate about her job. She cared. Jeka would be at work by 4:00 AM, thirty minutes before her assigned shift. In the half hour before her colleagues arrived, Jeka would print out the names of every passenger who was due to check in that morning. She took the time to acquaint herself with the regulars, and would greet us by name and a cheerful "Good morning" when we hauled our tired bodies to the check-in desk for an early flight.
Jeka was forever jolly, and her ever-animated upbeat demeanor would always help start my travels a little lighter, a little more positive, and a little more willing to pass on her enthusiasm to others after our encounter. Our brief connection stood out as a highlight in the sea of transactions in the day of a business traveler.
Every Christmas I would get a personal card from Jeka, with a cheerful note of thanks for my loyalty to Air Canada and a message of appreciation for helping to brighten up her day in my travels.
I once asked Jeka what inspired her to be so friendly and ever so positive.
"It's pretty simple. Air Canada has been good to me, but I've always been determined about one thing. I will never let a bureaucracyturn me into a bureaucrat. I just want to brighten up the day for every person that comes my way. Every time I brighten up another person's day, it makes my day better. Whatever you give out, comes back to you."
Last month I was passing by Jeka's check-in counter and I made my usual stop to say hello and get my "Jeka hug." I knew that retirement was around the corner for her, but I did not realize it was coming so soon.
"Tomorrow afternoon!" she exclaimed enthusiastically and tearfully. "After 40 and a half years with Air Canada, I'm going to be sitting on that big chair in the check-in area with balloons and a cake and I'm going to say good-bye to all the great customers and colleagues who have been so good to me all these years."
As we hugged, I apologized for not being able to join her in the celebration and I asked if I could take her picture. As I walked away, I looked back briefly for one last impression of my good friend and bright spot at the Calgary airport.
"Don't you go putting that picture up on Facebook now and making a big deal of all this!" she winked as she waved one final good-bye.
We really do make a difference. Mother Teresa was right. Not all of us can do great things. What we can do is small things with great love. In this one wild and precious life, each of us will leave a legacy. The question is, what will be yours?
https://davidirvine.com/wp-content/uploads/2017/10/IMG_3686.jpg
1280
960
Administration
https://davidirvine.com/wp-content/uploads/2021/06/davidirvinelogo_2021.png
Administration
2017-10-31 20:01:15
2017-10-31 20:01:15
JEKA AND THE POWER OF ONE: How Ordinary People Can Make An Extraordinary Difference