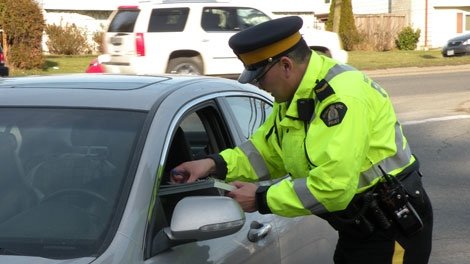 Write A Ticket, Change A Life
For the past several years I have been involved in teaching leadership development programs at every level and in every division of the RCMP. In my workshops, I make a distinction between the transactional work of policing (writing tickets, arresting criminals, doing paper work, etc.) and transformational work of policing, where lives are changed, communities become safer, and police officers make a lasting difference in someone's life.
When I teach this leadership principle I tell a story about a constable who rightfully ticketed me several years ago for going through a stop sign while I turned on to a main street in the community where I live. But this constable didn't just write me a ticket. He carefully took the time to make the whole experience a transformational moment. He sincerely and respectfully told me a story of why he was writing me a ticket. He had recently attended to an accident where children were killed because a car was t-boned when the driver went through a stop sign without stopping.
The story was transformational to me. It changed my life. While I won't say that since that day I have never rolled through a stop sign, over the past nine years I frequently think of that constable when I am approaching a stop sign, and when I do so, I make sure I come to a complete stop.
In recent weeks I have taken the time to track down this constable and thank him for changing a life. Here, in essence, is what I said:
"I want to thank you for stopping me that night and telling me that story before you ticketed me. You changed my life. Because of your actions, I am a safer driver. But it not only made me a safer driver. For the past nine years I have been telling this story to corporate audiences across the continent and several people over the years have told me that my story has helped change their driving habits and made them safer drivers. 
So… your service in our community has changed lives and likely saved lives. I just wanted to write and express my sincere appreciation to you.
Continue on with your important work in our community and beyond. You and your colleagues in the RCMP do incredible work that is far too often unacknowledged and unappreciated."
So often, we never know when one action will have a rippling effect to make lasting change in a person's life. So often, we never know how our lives can make a difference.
To paraphrase the words of Margaret Mead, "Never doubt that one thoughtful, committed citizen can change the world."
https://davidirvine.com/wp-content/uploads/2016/09/image.jpg
264
470
Administration
https://davidirvine.com/wp-content/uploads/2021/06/davidirvinelogo_2021.png
Administration
2016-09-30 09:53:46
2016-09-30 09:53:46
Write A Ticket, Change A Life