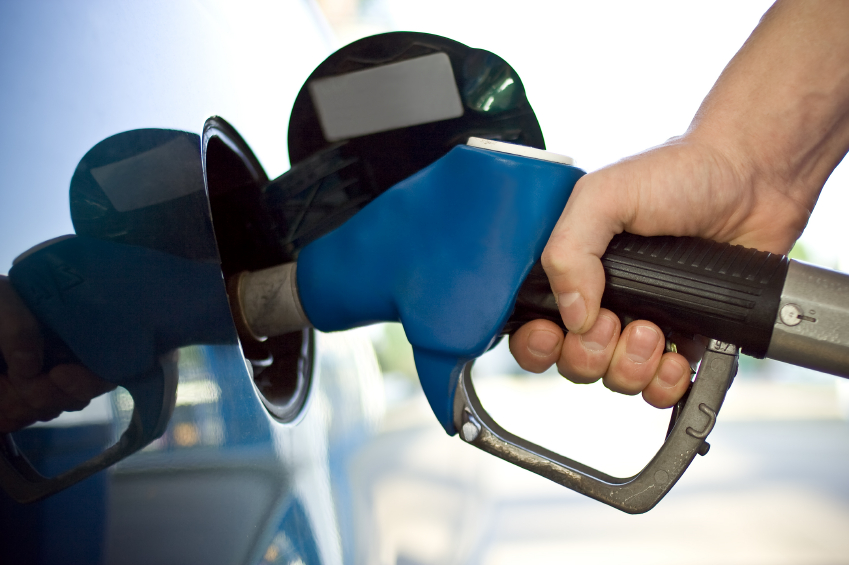 Leadership Lessons From A Gas Bar Manager
While preparing a leadership development program for a retail company that owns several gas bars, I spoke to some of their gas bar managers. Instead of merely gathering data on the company operations, the connections were significant and the conversations were quite inspiring. Some of the managers have never been to a formal leadership course. Most started with pumping gas and were promoted because of their accountable attitude. Many are in their mid-twenties. They reminded me that leadership, at it's core, is meant to be simple. While many of the managers I interviewed were switched on to great leadership, I was hired to help them get this leadership philosophy of the few into the actions of the many.
Leadership – whether it's in an organization, your home, or in a classroom – is about remembering a few simple principles that you apply consistently. Here are some lessons I was reminded of after spending time with these amazing Gas Bar Managers:
As a boss, employees are always watching you. Your attitude as a leader sets the tone for everyone. If you jump in and work with your team, if you are happy pumping gas and talking to the customer, if you bring a grateful approach to everything you do, you set the tone, not by what you say, but by who you are and what you do.
You shouldn't have to "hold" people accountable, or at least, it should be a tool of last resort. If you have to hold people accountable, you likely haven't done your job up front to inspire them and earn their respect. When people trust you and respect you and know what you expect, they'll generally do what they say they'll do. It is respect and trust we are after, not accountability with a hammer.
Good gas bar managers are not in the gas bar business. Instead, they are in the leadership development business. One manager, whose direct reports are mostly part-time employees between the ages of 17 and 20, put it this way: "I'm a mom, not a friend to these kids… I'm not running a gas station; I'm parenting 120 kids. Nothing gives me greater satisfaction than to have them come back years later, after they've become CEOs, engineers, doctors, or leaders in this company, and tell me that their work at my gas bar made a difference in their lives." This leader understands that her ultimate goal is building leaders. You inspire others when you bring a higher purpose to what you do.
Fire people quickly if you've made a mistake and have the wrong person in the job. When you get rid of a toxic person, it can help everyone breathe a little more freely. While you always want to support and guide people, don't try to fix Focus instead on fitting them – helping them to either move somewhere else in the organization or somewhere outside the organization.
While the numbers are important, you don't get the numbers by focusing on them. You get the numbers by caring about people. It's not just what you do, it's how you do it as a leader that matters in the long run. Profits and people are both important, but they must be kept in balance.
Make the workplace fun. If people don't enjoy coming to work, if they aren't among friends, if they aren't listened to and valued, they won't stick around. Be flexible. Have parties. Celebrate success. It usually doesn't take a lot of additional resources to have fun – if you get creative and find the people that will help you. Genuinely listen to input. Make it a place they will refer their friends to.
You can't manage people by having a boss's name-tag. You get employees to do the right thing because you inspire them. Just because you have a title doesn't make you a leader.
In summary, what I learned – or was reminded of – from these gas bar managers was : Treat people like people. Give what you expect. Find something that inspires you every day so you have something to bring to work. Bring an attitude of gratitude to everything you do. Do what you say you are going to do. Have high expectations of yourself and others: no one takes pride in doing something easy. Don't be afraid to roll your sleeves up and do some of the dirty work with employees (you don't earn respect from the sidelines); if they make a mistake, take responsibility for your part of the screw-up.
Overall, pretty good advice from a group of hardworking, successful front-line leaders. Their wisdom and leadership principles are applicable to all generations, all organizations, and all families. It is a great reminder that I am very fortunate to have amazing clients that are a continual source of inspiration.
https://davidirvine.com/wp-content/uploads/2016/03/gas-pump_100311665_l.jpg
565
849
Administration
https://davidirvine.com/wp-content/uploads/2021/06/davidirvinelogo_2021.png
Administration
2016-03-28 08:08:49
2016-03-28 08:08:49
Leadership Lessons From A Gas Bar Manager