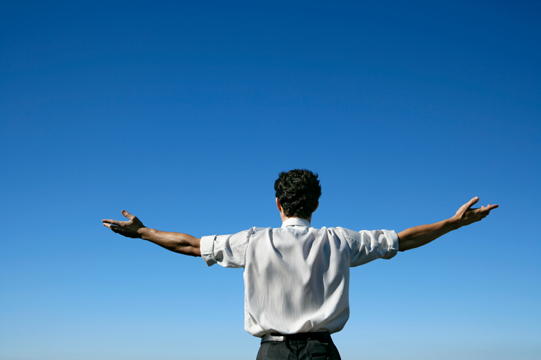 Personal Leadership – A Culture of One
Operational accountabilities are about what has to be done in an organization. Leadership accountabilities, on the other hand, are about how the work gets done. You have to take both into consideration if you want to build a great culture. Culture defines the how.
It is important to regularly assess how your people are achieving operational results, and it is just as important to regularly assess your culture with a Culture Inventory™:
Are people clear about the values that are espoused – the way we do the work?
Are there clearly defined behaviors attached to each of the values so that the expectations of the how are explicit?
Are there clearly defined promises between the manager and the employee about what both are agreeing to?
Are there clearly defined support agreements, so everyone feels supported?
Are there clearly defined consequences – both positive and negative?
Is the follow-through clear, so that the agreements remain current and remain useful?
Just as it is good for a regular Culture Inventory™, is it important to take a Character Inventory™ – an assessment of our own personal way we are at work and in the world. Similar to how an organization has a culture – a way of doing things, individuals also have a way.
Much emphasis in organizations is put on the what, and this is true with individuals as well. How many people do you know emphasize the achievements in their life but don't pay attention to the kind of person they are becoming in the pursuit of these achievements? A Character Inventory™ assesses the kind of person you are – how you are living your life.
If you want to attract others, you must be attractive. Strong character demands that you shift from being the best in the world to being the best for the world, to strive not for what you can get, but what you can give, to endeavor not for what you can have or what you can do, but for who you can be. A job title, the letters behind your name, the size of your office, or your income are not measures of human worth. No success by the world's standards will ever be enough to compensate for a lack of strong character.
It's an act of caring to pause every so often and take an inventory of your character.
How are you doing in areas such as compassion, reliability, honesty, courage, prudence, contribution, and maturity?
Are you one person in public and another in private?
Do you focus as much on what kind of a person you are in the world as much as on what you want to achieve in the world?
Like a business that takes regular stock of its inventory, this is a fact-finding process. There can be blind spots to seeing yourself, so get feedback from the most important people in your life. Being a good person precedes being a good leader in any capacity.
Here's a list of actions that demonstrate strength of character. See how you measure up with this list, or take the time to write your own list:
Let go of what you want.
Prudence is the common sense – that unfortunately is not so common any more – to live with what you can do without, and the ability to find joy in what is here. Every so often it's good to surrender something we want, but don't need. In a world that confuses wants with needs, debt continues to rise as character continues to erode. Practice living below your means, not getting everything you want, and finding freedom in enjoying what you have.
Do something difficult every day.
"Do the hard stuff first," my mother used to say. The earlier in the day you get the difficult work done, the better you'll feel about yourself and the rest of your day will improve. Whether it's having a difficult conversation, getting some exercise, or taking a risk, character is built on the foundation of overcoming the natural tendency to take the course of least resistance.
Clean up after yourself.
Something eats away at your character when you sit in your mess or leave your messes for someone else to look after. And if you really want to experience character, walk through a park close to where you live and clean up garbage left behind by someone else.
Look beyond yourself.
Character means choosing service over self-interest. Character grows in the soil of concern for others and the commitment to act on that concern. We can all find ways to make life better for someone less fortunate than ourselves.
Spend less than you earn.
This is truly one of the best character habits you can develop. Spending less than you earn, whether it's reflected in your home, your car, or the stuff you buy, is another version of prudence. The space you create in your life by doing so will give you freedom, renewed worth, and contentment that money will never buy.
Practice gratitude.
Gratitude is integral to strong character. It's the antidote to the entitlement that contaminates character. Be an appreciator, rather than a depreciator, of everything that shows up in your life, including opportunities disguised as problems. What you appreciate, appreciates.
Before you criticize the culture you work in or the leaders of the culture, take a good look in the mirror. Leadership is about PRESENCE, not position. What kind of presence do you bring to your work? What kind of person are you? What is your "way" of being in the world? As a personal leader, you are a culture of one. Make it a daily practice to review your character in relation to your daily life, your friends, your acquaintances, and your work. Keep striving to be a better leader by being a better person. This is the real satisfaction and ultimate goal in life.
https://davidirvine.com/wp-content/uploads/2016/02/Leader_In_Search.jpg
360
541
Administration
https://davidirvine.com/wp-content/uploads/2021/06/davidirvinelogo_2021.png
Administration
2016-02-22 19:14:06
2016-02-25 14:24:18
Personal Leadership – A Culture of One