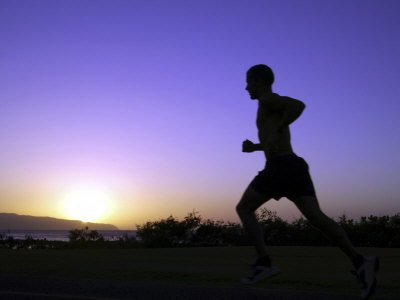 CHARACTER: The Undervalued Virtue of Human Goodness
 "Think only on those things that are in line with your principles and can bear the light of day. The content of your character is your choice. Day by day, what you choose, what you think, and what you do is who you become. Your integrity is your destiny. It is the light that guides your way."                                               – Heraclitus
My early years were filled with my father's passion for sport and love for his sons. Dad was a nationally ranked gymnast, and when I was in elementary school, he would take me every Saturday morning to the old YMCA in our community. We would work, just him and me alone, on the parallel bars, tumbling mats, and climbing ropes. While he's been gone now for more than thirty years, I can still close my eyes and feel the strength of his biceps and shoulders lifting me gently up on those bars. I can feel his thigh muscles as I would rest on them, learning to find a resemblance of balance on the mat. I can remember the enthusiasm and caring that lay below all of his dedicated actions. He wasn't there because of his ego. He was there because of me and what he desired to instill in me.
When I was in high school, it was my father who inspired a dream within me to make the 1980 Canadian Olympic team as a track athlete. It was that dream that in turn inspired me to get up early to train and to take better care of my health. When I would lie in bed at 5:00 a.m. debating about whether to get up for my morning run, it was the power of that purpose that enabled me to get my feet on the floor and my rear end out the door in -25°F weather.  I can still hear my father tell me that, "The purpose of having a dream is not to achieve your dream. The purpose of having a dream is to inspire yourself to become the kind of person it takes to achieve your dream. Very few people make it to the Olympics, and even fewer stand on the podium, but anyone can become the kind of person it takes to get there."
While I didn't qualify for the Olympics, having the dream inspired me to live a healthier, more disciplined life. To this day, I have maintained many of those healthy habits ingrained in me over forty years ago. While my purpose has changed and broadened, the inspiration remains.
The seeds of character were planted early on in my life. At sixty, my father would walk around the house on his hands. But he didn't lead with the strength of his shoulders. He led with the strength of his character. And he understood that character is developed by the daily discipline of duties done.
Twenty-three centuries ago, Aristotle distinguished between what he termed "external goods," such as prosperity, property, power, personal advancement and reputation, and "inner goods," or "goods of the soul," including fortitude, temperance, justice, compassion, and wisdom. He taught that the good life is not one of consumption, but of the nourishing of these deeper, hidden virtues. Unshakeable character calls you to shift from being the best in the world to being the best for the world, to strive not for what you can get, but what you can give, to endeavor not for what you can have, but for who you can be.  If you want to attract others, you must be attractive.  A job title, the letters behind your name, the size of your office, or your income are not measures of human worth. No success by the world's standards will ever be enough to compensate for a lack of strong character.
It's not the fierceness of the storm that determines whether we break, but rather the strength of the roots that lie below the surface. Character is the courage to meet the demands of reality. When your wealth is lost, something is lost; when your health is lost, a great deal is lost; when your character is lost, everything is lost.
Originally published in 1934, this poem, written by Peter Dale Wimbrow Sr. was a favorite of my father's and beautifully illustrates this virtue of character.
It's called, "The Guy In The Glass."
When you get what you want in your struggle for self
And the world makes you king for a day
Just go to the mirror and look at yourself
And see what that guy has to say.
For it isn't your father, or mother, or wife
Whose judgment upon you must pass
The fellow whose verdict counts most in your life
Is the one staring back from the glass.
He's the fellow to please – never mind all the rest
For he's with you, clear to the end
And you've passed your most difficult, dangerous test
If the guy in the glass is your friend.
You may fool the whole world down the pathway of years
And get pats on the back as you pass
But your final reward will be heartache and tears
If you've cheated the guy in the glass.
This past month I had the good fortune to speak to my daughter's high school English class about authentic leadership and the strength of character. At the conclusion of my presentation I recited this poem and then I told these students that if it were my poem, I would have added one more verse:
When you don't get what you want in your struggle for self
And the world makes you dirt for a day
Just go to the mirror and look at yourself
And see what that guy has to say…
https://davidirvine.com/wp-content/uploads/2016/07/distance-running-workout.jpg
300
400
Administration
https://davidirvine.com/wp-content/uploads/2021/06/davidirvinelogo_2021.png
Administration
2018-11-14 10:29:01
2018-11-14 10:29:01
CHARACTER: The Undervalued Virtue of Human Goodness