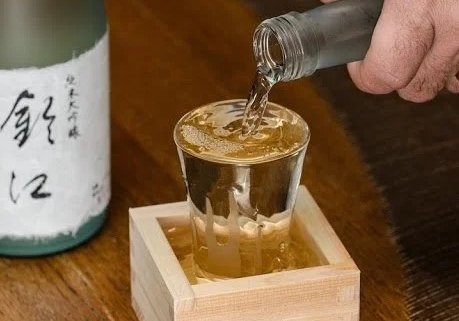 HOW TO BUILD COMMUNITY IN A TIME OF ISOLATION
A research project from the 1980s, documented in the New England Journal of Medicine, showed that male heart attack survivors who were socially isolated had more than four times the risk of death than men with strong social connections. And a study of more than four thousand men of Japanese ancestry living in Hawaii found that social networks guarded against coronary artery disease (independent of known health hazards such as high blood pressure and cigarette smoking).
Over the past four decades, there has been a sizable body of evidence documenting that being socially isolated significantly increases a person's risk of premature death from all causes, a risk equal to that of smoking, obesity, and physical inactivity.
Simply put, people are nourished by other people. Research suggests that belonging to a tightly knit community is a significant predictor of health and mental well-being. Living beings yearn for the proximity of other living beings. Humans are happiest and healthiest when around other people, working together and helping each other. For much of history, humans have banded together as a matter of survival.
Even with pandemic fatigue, where we are weary of social distancing and isolating for the sake of our community's health, our need for community has not changed – we desire to be heard, to be connected, to belong. Social distancing is not the same as social disconnecting. Isolating is not the same as detaching. Working together for the good of the whole is not the same as living in fear and withdrawing from each other. In our current conditions, we are called to develop a renewed connection to ourselves, to learn to enjoy solitude, to appreciate smaller spaces, and to be creative and intentional about sustaining our relationships with each other – thus finding innovative ways of sustaining community.
Living with a propensity for depression and having walked through some very dark periods in the course of my lifetime, I can suggest five strategies for fostering community during this pandemic that have worked for me:
1) Develop self-awareness. When a Stanford Graduate School of Business Advisory Council was asked to recommend the most important capability for leaders to develop, their answer was almost unanimous: self-awareness. But how do you develop self-awareness? Self-awareness starts with checking in on yourself in the present moment. Are you afraid? Stressed? Inspired? Exhausted? Angry? Renewed? All of the above? Self-awareness comes from introspection and feedback from others. It takes time and intention but is a journey worth taking. You can only connect with others to the degree you connect with yourself.
2) Find a confidant. A confidant is a person with whom you can be real and honest. Confidants provide a space for those who are busy holding a space for everybody else. At this point in the pandemic, as fatigue is settling in for so many of us, we all need at least one confidant who can put us back together at the end of the day. Confidants are friends, spouses, coaches, lovers, or trusted colleagues that provide support, perspective, and accountability in the midst of our frustrations and challenges.
3) Practice kindness wherever you go. We are all doing the best we can to get through these challenging times. Let's make it a point to grant each other a little grace. Even while wearing a mask we can smile with our eyes, offer encouragement with a hand gesture, and practice patience with our tone of voice. We've never been more alone, but we have also never been more together, sharing this experience with eight billion people on this planet. Community is developed one kind act at a time.
4) Find a reason to get out of bed in the morning. In a world preoccupied with problems, community is about discovering our gifts and finding ways to bring them into focus. Community is ultimately about being needed, belonging to something beyond yourself, being inspired with a reason to face the day. It is the task of leaders, indeed the task of every citizen, to shine a light on the gifts of those in the periphery and bring them into the centre. Especially in the midst of a pandemic, we need to find a reason to put our feet on the floor each morning.
5) Get comfortable being alone. Loneliness and being alone are distinct. A desire for solitude is a defining characteristic of an authentic person. A quest for community can be one more form of manic activity if it is not rooted in a continual practice of silence and time for reflection. If you work on creating a balance between reaching out to others and enjoying what the Finns call hiljaisuus, or solitude in one's being, you'll strengthen your sense of self-worth and find more meaning in your life.
Our intention, in our upcoming Authentic Leadership Masterclass is to do our part to help build communities with like-minded authentic difference makers. While we show how authentic leadership presence can be applied to the leadership practices of fostering trust, building accountability, navigating change, and engaging talent, a major part of the program is to connect leaders with each other to sustain their growth, connections, and sense of community. We work with accountability partners between sessions to support each other's growth, help each other stay on track, and sustain the insights you glean from the class experience.
We still have a few seats available for our January and February programs for those of you committed to renewed leadership development this year in a community of incredible like-minded difference makers. I hope you will join us.
To mark the passage into the promise and hope for a safe and prosperous new year, I want to borrow from history and visualize an ancient and meaningful ritual. For 2,500 years, the Japanese have been making and drinking sake, a type of rice wine brewed from fermented rice. Throughout all that time, sake has been used to mark special occasions with the people that matter most. In most celebrations involving sake, a glass is placed inside a masu cup and the host pours sake until it overflows like a waterfall. The overflowing is an act of kindness and generosity to show appreciation for the people around them. It also works as a little act of celebration, to lift the spirits and to enjoy the present state of life. Watching the sake overflow and not knowing whether it will tip over presents a beautiful moment of suspense, when time seems to slow down. By introducing a moment of suspense, the ceremony keeps your mind in the present moment, focused only on the beautiful waterfall of sake.
As a message of appreciation to all my readers over the years, I'm taking the liberty to borrow from this little Japanese ritual and overflow some sake with you. My hope is that the image of this overflow will remind us all to bring presence and generosity into this new year. May we all experience the overflow of kindness through our actions as we build community together and navigate into 2021.
https://davidirvine.com/wp-content/uploads/2021/01/IMG_6426.jpeg
501
459
Administration
https://davidirvine.com/wp-content/uploads/2021/06/davidirvinelogo_2021.png
Administration
2021-01-06 17:26:58
2021-01-06 17:26:58
HOW TO BUILD COMMUNITY IN A TIME OF ISOLATION